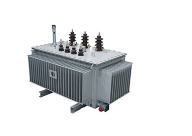 Product
Amorphous Alloy transformer
S9 10kv oil immersed transformers are widely used for power supply & distribution in industrial and civil occasions, to step down grid voltage (11, 10.5, 10, 6.3, 6KV) to line voltage 400, which can serve both indoors and outdoors at an ambient temperature range -25℃ to 40℃. With reasonable structure design, ...
Product
dry-type transformer
The product has been widely used in places with high fireproofing requirements, such as power transmission and transformation system, high-rise building, commercial center, sport stadium, petrochemical enterprise, metro, station and airport.

This dry type transformer is fire resistant and ideal fo...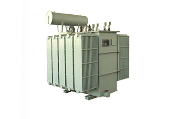 Product
Power transformer up to 110kV
The Grade 110kV transformer products of our company have formed to be standard configuration and at the same time we launched new products such as structure of self-cooling, maintenance-free, high reliability, high impedance, low loss,low noise, low temperature rise, low PD, that is "1-free, 2-high, 4-low". T...