How Dubai's multi-pronged Demand Side Management works – an interview with Faisal Rashid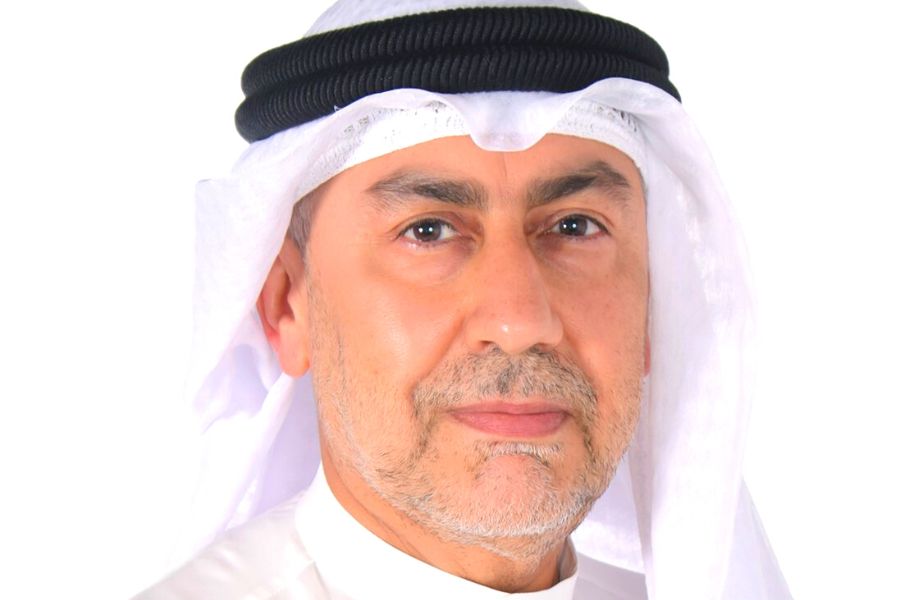 Strategy on track to deliver 30% annual water & electricity savings by 2030, with 11 programs implemented by seven authorities including Dewa, gathers data to measure progress against 'business as usual'
Energy & Utilities' spotlight this month is on 'sustainable cities and smart infrastructure.' The topic of cities puts focus on the demand side of water and energy and turns our attention to the vital topic of conservation.
Conservation has been called the 'first fuel' of the energy transition, although the topic gets much less notice than energy supply.
To highlight the demand side, we looked at Dubai, which is implementing a multi-layered demand side conservation and efficiency strategy.
We spoke with Faisal Ali Rashid, who is Senior Director, Demand Side Management at the Dubai Supreme Council of Energy.
His comments follow a brief description of the program.
Dubai's Demand Side Management Strategy
Optimising energy demand is a strategic priority for Dubai, which remains committed to achieving ambitious electricity and water savings.
The Dubai Demand Side Management (DSM) Strategy 2030 is spearheaded by the Dubai Supreme Council of Energy (DSCE), implemented by key government entities in Dubai, and supported by a dedicated program management office.
The strategy aims to deliver 30% annual savings in electricity and water by 2030 compared to 'business as usual' consumption, as well as fuel savings from efficient vehicles. The strategy was begun in 2011 and looks to a target year 2030.
In the Updated Strategy (2020), Dubai targets overall electricity savings of about 19.2 TWh annually, and water savings of 46.3 billion imperial gallons annually, which correspond to 30% savings versus business as usual by 2030.
By the end of 2021, the DSM Strategy implementation resulted in 6.4 TWh of annual electricity savings and 12.2 billion imperial gallons of annual water savings, corresponding to 12.5% and 9.4% of the baseline consumption, respectively (compared to business-as-usual consumption, which is the reference for the 30% by 2030 target). The achieved electricity and water savings surpass the set targets for 2021.
DSCE maintains a reporting system in collaboration with seven authorities and ministries who are the programme owners. Together, the DSM programme owners are implementing 11 DSM programmes, guided by seven implementing mechanisms.
The 11 programmes include: Green building regulations; Building retrofits; Outdoor lighting; Efficient cooling; Consumer behaviour; Shams Dubai (distributed solar power); Recycled & Ground Water demand management; Efficient mobility & smart charging; Fuels & Engines efficiency; Standards & Labels; and Tariffs.
Interview with Faisal Ali Rashid, Senior Director, Demand Side Management, DSCE.
E&U. According to last year's overall energy strategy and DSM Strategy, electricity and water savings surpass the set targets for 2021, so the strategy has been very successful. How much more progress needs to be made by 2030?
FR. Dubai's objective is to reduce 30% of energy consumption by 2030 vs business as usual (BAU), to increase the penetration of solar by 25% in the overall energy mix, and to reach 100% renewable by 2050.
With respect to the DSM target, electricity saving is set to have a reduction of 19 TWH by 2030 vs. BAU and water saving is set to have a reduction of 47 billion imperial gallons (BIG) by 2030 vs. BAU. The strategy will always attempt to outperform the targeted saving; for instance, the year 2021 reported a reduction of 6.4 TWH and 12.2 BIG.
E&U. How will Dubai get there?
FR. We have a written and detailed roadmap to get there, encompassing 11 programmes, including green building regulations, district cooling, and so forth. We also have a dedicated PMO that is focused on ensuring effective implementation of our strategy and roadmap, as well as a strong commitment from all the parties involved. We have a mature governance structure and a responsibility matrix as well to activate the strategy.
E&U. According to the annual report, green building regulations are playing an increasingly important role for electricity and water savings. Why?
FR. The green building regulations, as part of the upgrade, were first issued in 2010 for government buildings only as a pilot try-out. In 2014, as part of a scale-up, the code was mandated for all buildings in Dubai.
More recently, in 2020, the Al Sa'fat green building rating system, with silver, gold, and platinum ratings for buildings was introduced and got implemented. Silver rating was designated as the minimum acceptable rating; it is almost equivalent to the green building code's requirements.
There are now about 50,000 buildings in Dubai already in compliance with Green Building Regulations (2014 and 2020), a large part of Dubai's building stock, and this will continue to grow.
There are, approximately, a total 135,000 buildings in Dubai, and as the city continues to expand the percentage of buildings under the new code could rise to 60-70% of buildings.
E&U. How does the building retrofit programme fit in?
FR. More deep building retrofit projects to include A/C upgrades and replacements, as well as building envelope upgrades, are needed. Commercial buildings account for the highest electricity consumption and residential buildings for the highest water consumption.
DSCE's target is to retrofit 30,000 buildings by 2030 and to translate this into a measure of the energy intensity reduction of these buildings.
Market development and incentives are keys to push for higher penetration of building retrofit, especially commercial built-in environment. These can include attractive financing packages, innovative repayment schemes, certain rewards for retrofitted buildings, etc.
The journey started with the following key milestones:
-Creation of an energy performance contact model,
-Creation of super ESCO (Etihad Energy Service company) to develop the market,
-Issued a directive for all government entities to audit and retrofit their buildings, aiming at reducing the energy intensity of their buildings,
-Creation of ESCO and building auditor's accreditation scheme,
-Create baseline for all ESCO companies in Dubai,
-Monitor the progress.
The progress is good. Almost 6,000 buildings have been retrofitted, including deep retrofits encompassing the building envelope and the A/C.
In Dubai there are now more than 30 accredited ESCOs and auditors, performing basic audits and full turn-key retrofits.
E&U. How does the DSM Strategy grapple with a desert city?
FR. Dubai should be positioned and compared to other similar neighboring cities who share with it similar harsh climate and weather conditions.
In Dubai, air conditioning consumes more than 70% of building energy consumption, while buildings consume 80% of power generation. So, when we looked at energy intensity indexes, we fairly compared Dubai with other cities in our region.
For buildings, one part is the code, including key components such as the building envelope, the insulation design. Another part is the A/C design, civil design, electrical design, and others.
Solar rooftops work well for smaller buildings, but for high-rise buildings they're more symbolic unless the façade itself is composed of solar cells. A higher share of solar is needed on the supply side to increase the intensity of the high-rise buildings.
E&U. District cooling is also providing more electricity savings in recent years. What are the factors involved?
FR. District cooling now accounts for a 25% share of cooling in Dubai, whether from central stand-alone plants or from larger providers. This is important, making Dubai a world leader in terms of share.
We look at two factors: penetration, and the efficiency of the plant. For district cooling plants, we're measuring .87 refrigerant tonnes per kWh, and we're striving to bring this down to .82. This compares very favourably to conventional cooling of 1.5 or 1.6 refrigerant tonnes per kWh.
E&U. The Standards and Labels programme provides the largest share of gains so far for both electricity and water. How does it work?
FR. A single building consists of many components including A/Cs (the largest contributor), lighting fixtures, other home and office appliances. Within DSM strategy, they can either be addressed through P2 (retrofit) or directly by the building owners.
There is the potential to easily change many of them with higher star-rating appliances because of enforcement, but each unit will contribute to the overall saving and mathematically they yield the largest saving.
Standards are periodically reviewed to ensure that the appliances in the UAE market meet more efficient minimum energy performance standards as more technology becomes available. This part is addressing mostly the operational part of the building, not the design part.
E&U. Will distributed solar power become more important in Dubai?
FR. The solar rooftop program (shams Dubai) is considered perfect for villas and low-rise buildings because of low energy intensity use compared to high rise buildings. Small buildings and villas already accounted for the highest contribution of solar rooftop penetration in Dubai. Yet, for high raise buildings, solar rooftop will be more symbolic because of the high intensity. The solar rooftop penetration will increase gradually based on the DEWA max. limit.
E&U. Where will the roadmap lead after 2030?
FR. Dubai's net-zero carbon target is the big umbrella, looking to 2050; under it is the DSM strategy and net-zero buildings part.
The next step is not about program expansion but more about the targeted saving, because for each coming year the targeted saving will be more challenging, which means different programs have to pick up a faster pace. For instance, building regulations need to be upgraded and district cooling plants need to be more efficient in terms of getting to lower refrigerant tons per kWh, also more buildings need to be connected with DC, etc.
There is already a detailed roadmap to the horizon of year 2030 and a more aspirational 2050 strategy.
E&U. Based on Dubai's experience, what would you say to other cities that want to get serious about demand side management?
FR. Our experience is more applicable to neighbouring cities in our region.
To start, we carried out a benchmark study of more advanced cities, drawing on the knowledge of experts.  
Then we adopted a strategy, a written roadmap, tailored to our needs with the horizon year 2030. The DSM Strategy has a designated charter for each program.
We also created government structures, high level committees, program owners and stakeholders. The current platform allows DSCE and its entities to work around the strategy, to go slower or faster as opportunities arise.
Effective collaboration and partnerships have also been considered very important to ensure savings are verified and progress is monitored and deviation is corrected. DSCE created a reporting mechanism, with an annual report in hand, to share with the private sector what we're doing. In terms of financial support, there is a 'green fund' for building retrofits and so forth. Last but not least, communication, awareness and engagement with the stakeholders have been a key to our successful journey. 
E&U. Thank you Faisal for telling us more about Dubai's DSM Strategy. 
FR. My pleasure.
Energy & Utilities - Middle East and Africa Market, Outlook Report 2023.
This must-have report for industry players offers a thorough understanding of the latest developments, challenges, and opportunities in the region, supported by data, analysis, and expert insights.