Hiconics Eco Energy Drive Technology Co., Ltd.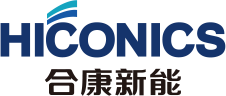 Company Description
Hiconics Drive Technology Co., Ltd. is a listed high-tech enterprise specializing in R&D, production and sale of variable frequency drives. Our products include Medium Voltage VFDs, Low Voltage VFDs and Explosion-proof VFDs. Located in the Zhongguancun Science and Technology Park in Beijing, China, Hiconics Drive Technology Co., Ltd. was founded in 2003. In January of 2010 it was officially listed on the Shenzhen Stock Exchange as "Hiconics"​ (Stock code "300048"​), with a registered capitalization of €40.7 million and net assets of €176 million. Hiconics has five wholly owned subsidiaries as well as an innovative laboratory and technical center. Among more than 1,000 employees, 20% are R&D engineers, and 70% have a college education or above. Hiconcis has been named one of the "Top Ten Chinese Variable Frequency Manufactures"​ 6 years running by China's Electric Age Magazine and had been twice ranked in the "Top 100 SMEs with the most potential"​ by Forbes China. Beginning in 2006,...
Categories
Address
No. 3 Boxing 2nd Road, Economic and Technological Development Zone, Daxing District
100176
Beijing, Daxing District
China
List your business
Create a business listing on the Energy & Utilities markeplace
Sign up for the FREE Energy newsletter
The latest news and analysis sent to your inbox.