Ghana to get enhanced access to fuels from Genser Energy investments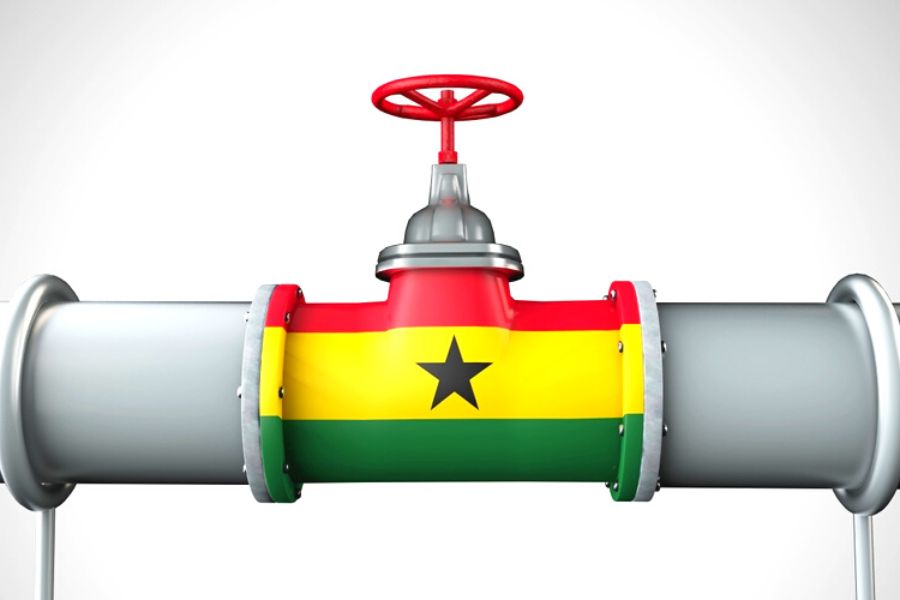 The US-based company operating in Ghana to expand midstream assets with new funding for pipeline and port assets, deploying gas as transition fuel towards its 2035 goal for 100% non-carbon fuels
Genser Energy announced in July that it has achieved financial close of an 8-year $425m funding package, opening the way to a major expansion of its operations in Ghana. The loans will fund key midstream infrastructure including pipeline, gas conditioning, and port assets.
The company will construct a 100 km natural gas pipeline to Ghana's second largest city Kumasi, develop a 200mmscfd gas conditioning plant at Prestea, and build a Natural Gas Liquid (NGL) storage terminal at Takoradi Port.
The funds, from a large group of local and international lenders, comprise a syndicated senior loan facility of $325m and a mezzanine loan facility of $100m. They will finance the expansion projects and refinance existing debt.
"In 2019 we supported the company to successfully restructure their debt followed by the diversification of the shareholder base with significant investments in 2021 which set the stage for this transaction as one of the largest financings for a Ghanaian private company in international markets," said Cyril Amadi, Managing Director, Northcott Capital, which advised Genser.
The global commodity trader Trafigura, which supplies fuel products in West Africa, is acting as investor and offtaker. Trafigura participated in the mezzanine loan facility and provided additional funding to build increased storage capacity at the proposed Takoradi NGL Terminal. It will be offtaker for 100% of NGLs – primarily propane, butane and ethane, as well as LNG – to be produced at the gas conditioning facility in Prestia, for export or for trade within West Africa.  
Genser sees the financing as a major step in its decarbonization strategy to achieve net zero carbon by 2035. Its movement to midstream assets gives it greater access to natural gas and related products that serve as lower-carbon transition fuels.
"The idea is to move us into a greener future," said Frances Rogoz, VP Project Development at Genser, speaking on CNBC Africa.
"We've now moved into the midstream, building…300 km of gas pipeline that currently provides gas for all of our existing power plants in-country.
"By building the gas conditioning plant in Prestia, we can move gas even further beyond the gaseous state," she said.
Ms. Rogoz added that the midstream developments offer an opportunity for Ghanaian industries to displace diesel and heavy fuel oils with cleaner and cheaper natural gas and gas products. Gas from Ghana's offshore fields, which would have otherwise been flared, will be pushed into the Ghanaian market, she said.
Genser, based in Washington, D.C., operates an IPP based in Ghana. In addition to its 320 km natural gas pipeline network, and its NGL terminal at Port of Takoradi, the company has developed and operates numerous gas-fired power plants to supply mines and factories in the country. The company is also developing wind power and considering solar power in Ghana.  
Ghana is increasingly a recipient of international financing to develop its renewable energy resources. Energy & Utilities reported in February that the African Development Bank had committed up to $164m to promote decentralised renewable energy projects in six African countries including Ghana. E & U reported in April that Egypt and Norway had committed to study the development of renewable energy and green hydrogen projects in nine African countries including Ghana. In June, E & U reported on Lekela Power, which has a 225MW wind project in Ghana.