GEUF: Women account for less than 20 per cent of workforce in energy sector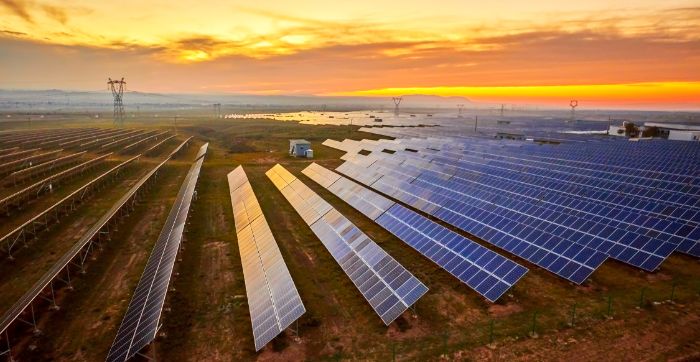 The energy transition offers governments and private sector an opportunity to redress the gender imbalance in the energy sector, the Global Energy Utilities Forum (GEUF) was told
With major changes across the entire energy landscape and a transition towards net zero, women still occupy only 15 to 30 percent of executive management or boards of energy companies, the Global Energy Utilities Forum was told.
During a Fireside Chat entitled "Women in Energy", Reena Suri, Executive Director at the India Smart Grid Forum, spoke of her journey in the energy sector and her current role today.
"With the Forum, we are able to bring all the players in the ecosystem, from government organisations and policymakers, to academic institutions, distribution companies and industry players, who bring all the new innovative technologies for this sector," she explained. "We work on advisory projects and various distribution reform projects, capacity building and outreach activities, so we can leapfrog in our transition in India."
Some of the technologies the Forum is leading in and working towards are electric vehicles, energy storage and blockchain, which has enhanced the adoption of renewables and solar energy in the sector.
Suri spoke of her own work, which includes promoting sustainable development through influencing policy interventions and bringing new technology interventions into the sector, while empowering women. "When I started my journey in the energy sector, I was the only woman sitting in meetings in most of the forums," she added. "But now, we are seeing a huge transition with more women involved but there is a long way to go so I look forward to all of us bringing that change into the sector."
From electrification of buildings, transport and industrial systems, as well as renewable energy, and decentralisation through smart grid solutions that are at the core of Suri's work, she spoke of her vision for this transformation, after 20 years spent in the sector.
The major transition in the energy space has been witnessed, not only in India, but globally, as electrons which were flowing one way in the past are now flowing both ways, and consumers have become producers, offering electricity today. "There is a huge amount of renewable energy getting injected into the grid, as well as EVs, which provides unprecedented opportunities," she highlighted.
"Electricity is a crucial part of our daily lives, we need an uninterrupted supply of power, and with changes coming and all these smart technologies we are experimenting with, we are able to better manage our systems and supply reliable and efficient power to our customers."
The widespread deployment of smart technologies has helped achieve a more secure and sustainable energy future for all. Suri mentioned its positive impact on women who have been consumers of electricity and are now able to better manage their work. For her, women have been able to drive better results in education as well, thanks to more reliable, 24/7 energy.
"It hasn't only allowed better education but better opportunity for women to be at the forefront of the workforce and the energy sector," she added. "We've seen a huge transformation and hope in the near future not only to manage energy better but to be able to have women leading in this energy transition role and to drive this role better."
With women comprising less than 20 percent of the energy sector's workforce – and lower numbers for technical and leadership roles, opportunities for women are growing with the sector's evolution. Suri stated that there are also enough qualified women today who will take up these opportunities with the transition.
In that regard, her work also focuses on influencing some of the policies for women to drive some of the initiatives in the sector. "In the past decade, we have been working with policymakers to promote the participation of women in the sector and have an enabling environment for them to sustain their jobs with their family and children responsibility," she added.
"We are working with organisations to ensure that, not only policies are in place, but that women issues are also included in job considerations."
The Forum has also recently launched a national programme on women empowerment. "There is a lot to learn from one another," she concluded. "By bringing women together, we try to bridge that knowledge gap and we hope to have more initiatives to be able to have women sustain their jobs and take up leadership roles in the sector."