GEUF: UAE targets 20GW of clean energy by 2030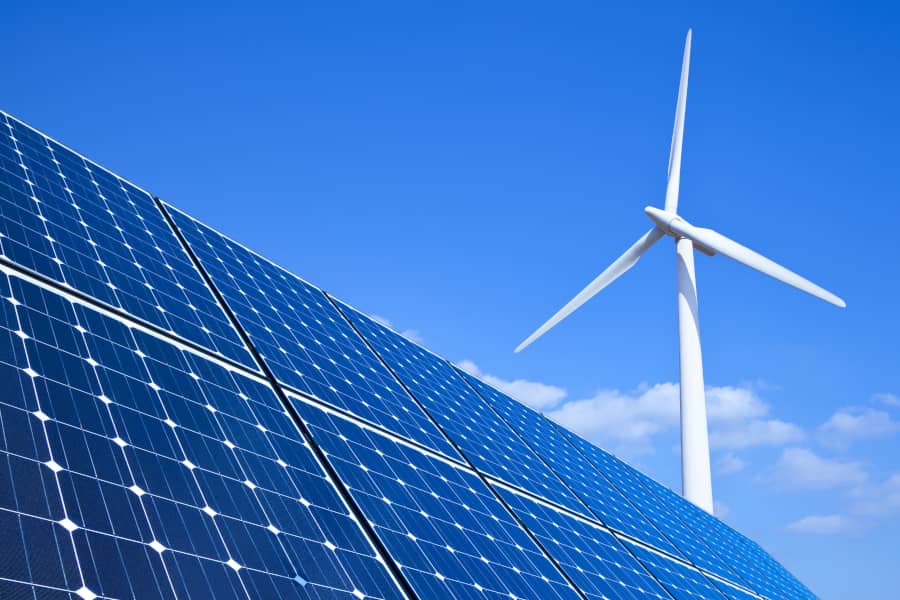 Informa Market's Global Energy Utilities Forum (GEUF) was opened by H.E. Yousif Al Ali, Assistant Undersecretary for the Electricity, Water and Future Energy Sector at the Ministry of Energy and Infrastructure
In his opening remarks at the Global Energy and Utilities Forum in Dubai on Monday, H.E. Yousif Al-Ali, Assistant Undersecretary for the Electricity, Water and Future Energy Sector at the Ministry of Energy and Infrastructure, spoke of the UAE's national drive to achieve net zero emissions by 2050.
Such a move will make the Emirates the first country in the Middle East and North Africa to do so. "We are now reassessing our national priorities to combat climate change with our national and international partners," he said. "We seek [renewed] economic growth, opportunities and deliver increasing social benefits for the next 30 years."
The International Renewable Energy Agency (IRENA) forecast that energy transition investment will have to increase by 30 percent over planned investment to reach US$131 trillion from now until 2050. Al Ali said the UAE is committed to supporting this transition through domestic and foreign investment, with plans to invest US$163 billion to diversify its energy mix over the next decade. The country will focus on driving key electrification through solar and nuclear power, the implementation of policies, improving energy efficiency, reducing carbon and methane emissions, and encouraging innovation to commercialise technologies, accompanied by strategies.
By 2030, the UAE plans to have around 20 gigawatts (GW) of installed solar capacity, while the Barakah Nuclear Power Plant is expected to be fully operational by 2024, providing 25 percent of the UAE's energy and reducing around 21 million tonnes of carbon dioxide emissions annually. "By 2025, it is projected that the Barakah plant will reduce Abu Dhabi's energy and carbon footprint by around 50 percent, which is a huge achievement," Al Ali explained. "However, the most exciting development is the potential of growing a hydrogen economy, as the world strives to achieve net zero commitments. We know that hydrogen has a key role to play in the energy transition and our future energy systems."
He said hydrogen is crucial to combat climate change and to decarbonise different industries, such as steam, aluminium, cement, and the transportation sector.
Along with these initiatives, the UAE is also continuing to work on the decarbonisation of the fossil fuel sector, determined to lead in the sector's sustainability. In that regard, the Abu Dhabi National Oil Company (ADNOC) aims to decrease greenhouse gases by around 25 percent by 2030, reinforcing its position as one of least carbon intensive producers. "The UAE is open to all to work together to accelerate carbon action and to have a successful energy transition," Al-Ali concluded.
Energy & Utilities - Middle East and Africa Market, Outlook Report 2023.
This must-have report for industry players offers a thorough understanding of the latest developments, challenges, and opportunities in the region, supported by data, analysis, and expert insights.