GEUF: MENA region can emerge as global green hydrogen hub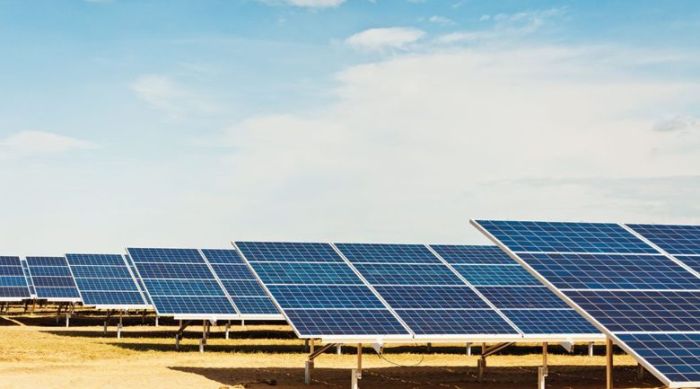 The promising potential of green hydrogen in the region was highlighted during a Fireside Chat with Cornelius Matthes, CEO at Dii Desert Energy, on the opening day of the Global Energy Utilities Forum (GEUF)
The promising potential of green hydrogen in the region was highlighted during a Fireside Chat with Cornelius Matthes, CEO at Dii Desert Energy. Describing the last two years as an evolution, he spoke of current work being undertaken in the certification of transport and storage of hydrogen.
"The time couldn't be more exciting," he said. "This alone will make the region a disrupter globally in energy."

He mentioned the possibility to move energy between continents up to 70GW in one pipeline, which is considered a "gamechanger". The long-term storage and the ability to move large amounts of energy between continents will prove crucial in the near future, as Europe needs to decarbonise and de-fossilise. "There will be a lot of things happening in the next few months," Matthes noted.
"Nobody would've believed the developments in hydrogen in the region in the past but in the last two years alone, we've seen a wave of project announcements, [transforming] complete energy systems, which shows the potential, from the UAE and Oman to Saudi Arabia, Egypt and Morocco."
He spoke of several promising developments that were unimaginable in the past, which come during a global shift towards green and sustainable solutions, and the phasing out of fossil fuels. The upcoming COP27 in Egypt and COP28 in Abu Dhabi combined with such efforts offers further opportunities.
"The tragic geopolitical events present opportunities for MENA to position itself as a reliable energy supplier for Europe because, usually, the GCC looks to Asia," Matthes added. "But the region can supply green electrons to Europe, all can be done, this is what Europe needs to diversify so it's a historic opportunity now for the region to move fast to establish these partnerships."
He mentioned the importance of developing hydrogen applications in the region, such as trains in Europe, heavy transport like trucks, and the entire value chain of industry, including chemicals. "All energy intensive industries will face a big challenge with carbon tax in Europe so it's inevitable to go green and produce these projects with low emission contents," he said, adding that regulation is needed in the region and fossil fuel subsidies need to be phased out fast to have a level playing field.
"Then, there is a need for a framework for carbon dioxide regulation. All this will need to be established and I have no doubt it will in the next decade – but it's a historic moment for the MENA region to establish a partnership with Europe, the doors are wide open."