GEUF: Hydrogen key part of MENA region's decarbonisation programmes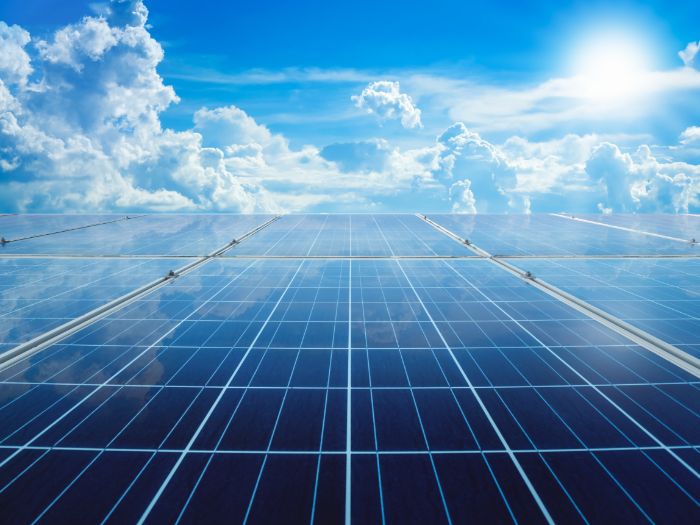 The Middle East has emerged as having great potential to become a global hub for green hydrogen, with a recent report stating that green hydrogen could stimulate US$200 billion of revenue in the GCC alone by 2050.
Speaking on the opening day of the Global Energy Utilities Forum (GEUF) at Middle East Energy, experts discussed the role of green hydrogen in the energy transition.
With governments and energy companies around the world starting to evaluate the potential advantages of developing the technology to reduce carbon emissions across utilities, transport, and industrial sectors, the Middle East has emerged as having great potential to become a global hub for green hydrogen, with a recent report stating that green hydrogen could stimulate US$200 billion of revenue in the GCC alone by 2050.
"We've been monitoring hydrogen developments for four to five years," said Stephan Gobert, Senior Vice President – Hydrogen AMEA at ENGIE. "Renewable hydrogen is a key focus for ENGIE."
The company has been looking at various opportunities around the globe, realising fast that it had to focus on key regions with abundant energy. The MENA region became a key focus, following its initial eye on Australia and Latin America. More recently, ENGIE has been looking at the case of the GCC region and key potential candidates that can drive transition.
"At the moment, we are monitoring huge traction from the Hydrogen Alliance," he noted. "There is a big push from the GCC region, especially with NEOM leading the announcement two years ago, followed by other announcements in Oman and the UAE."
Within the GCC, he spoke of much traction around hydrogen, although it is still a small part of the energy mix today. "When we want to develop renewable hydrogen, we have to have access to renewable energy," Gobert said. "But there is a strong push from the UAE to continue diversifying its energy mix."
Saudi Arabia also offers an attractive propostion for potential hdyrogen investors, with the country blessed by the double opportunity of wind and solar. He mentioned Morocco, which holds huge potential in renewable energy but lacks the infrastructure which can unlock shorter term opportunities.
Nawal Yousif Ibrahim Al-Hanaee, Director of the Future Energy Department at the UAE's Ministry of Energy and Infrastructure, spoke of the Emirates' success story when it comes to a clean energy transition thanks to the strategies and policies it launched since 2017.
"When we speak about hydrogen, the Ministry launched a leadership roadmap focused on a comprehensive national blueprint to contribute to net zero initiatives and make the country an exporter of hydrogen," she explained. "The UAE is in position of being a leader in low carbon hydrogen, particularly with national champions like Masdar and Mubadala that add value."
The country currently has over seven projects underway, as the Ministry pursues work towards releasing the UAE's National Hydrogen Strategy to achieve its ambition of becoming a global leader in hydrogen. "When it comes to strategies, it's crucial to achieve our objectives," Al-Hanaee said.
According to Francois Dao, Vice President – Middle East and Africa at EDF Renewables, decarbonisation is part of the company's core, and low-carbon hydrogen is a major component of decarbonisation and of the net zero target to all countries around the world.
He spoke of a potential need for the Middle East and North Africa to produce green hydrogen or ammonia to export to Europe and to Asia. "This is more or less what I am sure of," he explained. "Therefore, our view on green hydrogen is to build a pipeline of production of green ammonia or hydrogen through countries where we are present, like Morocco, Egypt, Saudi Arabia, the UAE and Oman."
Alicia Eastman, President at Inter Continental Energy, echoed similar thoughts of the importance of the MENA region, as it is also geographically placed to take advantage of markets such as Asia and Europe. "It is really important for us to be here because we have to work together, unlike a lot of industries, we are not as much in competition."

She said there was simply not enough green hydrogen or other sources to reach decarbonisation targets the world needs for it to thrive. However, public entities can help with globalised certification and standardisation, which is key to making it cheaper. "The certification of carbon capture is something that needs to be monitored for buyers to do an offtake agreement," Eastman explained.
"There is so much that needs to be aligned and governments can help by having standards, certification and the ability to identify whether a product is actually green."
Malcolm Cook, Vice President and Head of Chemicals and Process Technologies – Middle East and Turkey at thyssenkrupp Industrial Solutions AG, spoke of scaling up manufacturing as a major driver for his company, as it is currently investing heavily in automation for manufacturing. "We're aiming to drive more manufacturing, and this is one of the things we have done recently to reduce the cost," he said.