GEUF: Energy storage vital to ensuring stable future electricity grids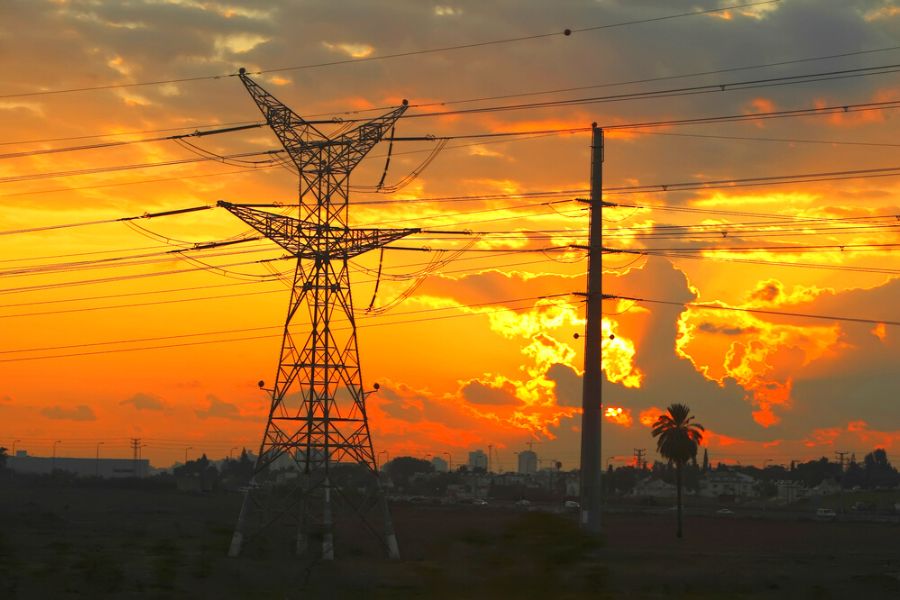 With increasing capacities of renewables to be integrated into national grids, system planning and development of energy storage and peaking power will be vital to ensuring power supplies remain reliable and stable, Informa Market's Global Energy Utilities Forum (GEUF) was told on 7 March
With increasing capacities of renewables to be integrated into national grids, system planning and development of energy storage and peaking power will be vital to ensuring power supplies remain reliable and stable, Informa Market's Global Energy Utilities Forum (GEUF)

In the Arab world, Mohammed Al-Taani, Secretary General of the Arab Renewable Energy Commission (AREC), highlighted the importance of renewable energy investment, with expected figures for this investment standing at around US$1 trillion by 2040. "This is huge," he said during a panel on Energy Systems of the Future. "All Arab countries have emphasised to go green."

For him, the contribution of renewable energy in Arab countries should come gradually, which is one of the main missions of AREC. However, he called on the need to generate more energy management and energy efficiency in the Arab world, similar to the European model, and reaching 30 percent of renewable energy by 2030. "It's not difficult to have the same strategy," he noted. "Then we can shift gradually to reach 20 to 30 percent."
Kuwait is one of the regional countries that is gradually investing in renewable energy, as Eng. Iqbal Altayar, Director of Technical Supervision (Power and Alternate Energy) at the country's Ministry of Electricity and Water, encouraged all companies to invest in Kuwait today.
"We have many megaprojects, including with the Kuwait Authority for Promotion Projects," she explained. "We need investments with the private sector. There is a new project with around 3,500 MW for instance, it's now underway and we are calling on companies to see if they can contribute – we must expand our capacity for electricity and water."
As countries continue to learn from one another, the collective goal is to reach the affordable and sustainable delivery of energy and water, both of which are becoming more and more interdependent, particularly in the Middle East. "One of the trends is how energy utilities used to organise themselves by forecasting a level of demand and making sure the supply is there and now, it's going to go the other way around, by forecasting the supply," said Mike Ballard, Vice President Industry Strategy at Oracle Utilities.
"This means our focus now is the demand side that will go through one of the biggest transformations. There will be flexibility of demand, which could go into a human behaviour problem and trying to bring customers in the process and engage them to partake in programmes related to peak load and energy efficiency, when they've got a myriad of other shoes to fill."

Last year, a survey of 100 questions was asked to 4,500 consumers around the globe pertaining to their attitude towards sustainability, their impact from the affordability of energy, and expectations on the industry to deal with the issue. Results found that, globally, the trends were the same, revealing a generational difference related to age.
"Those who will most likely deliver on decarbonisation are Generation Z, as 83 percent believe it's more important today than it was in the past," Ballard explained. "When you look at the demand side of that energy strategy, it's all about customer engagement and which of your customers will make a difference."
Mohammed Atif, Area Manager – Energy Systems at DNV, spoke of the region as having the most abundant solar resource compared to anywhere else in the world yet current solar capacity is still at a very early stage. "The UAE is bringing on increasing amounts of solar PV but that's not just been limited to that technology only," he said. "There is significant baseload technology in that system."

When looking at technical and economic capabilities in DNV's simulations, tensions and constraints began to emerge. To tackle the issue, Atif believes it is not one technology and not one answer, rather, a portfolio approach, including looking at short-term solutions like batteries, the regulations and the design around the grid. "We're looking at how to integrate more battery technologies and what's happening in the region is a huge upgrade on control systems. There's immense change."
Finally, Dr Jens Madrian, Executive Director of NEOM Energy at NEOM, mentioned a responsibility to look at every alternative way which would drive cost down. "That could well be that we enter into longer term PVAs and just create a market for flexibility," he said. "The flexibility in the past is predominantly managed on the supply side, but we need to flex it out somewhere, we still need to balance the system and that shifts the onus to demand."

He said Generation Z looks for sustainable power and they will not buy any products nor services that do not fall under that category over the next five to 10 years, and thereafter.