Germany gets green light to subsidise green hydrogen outside of EU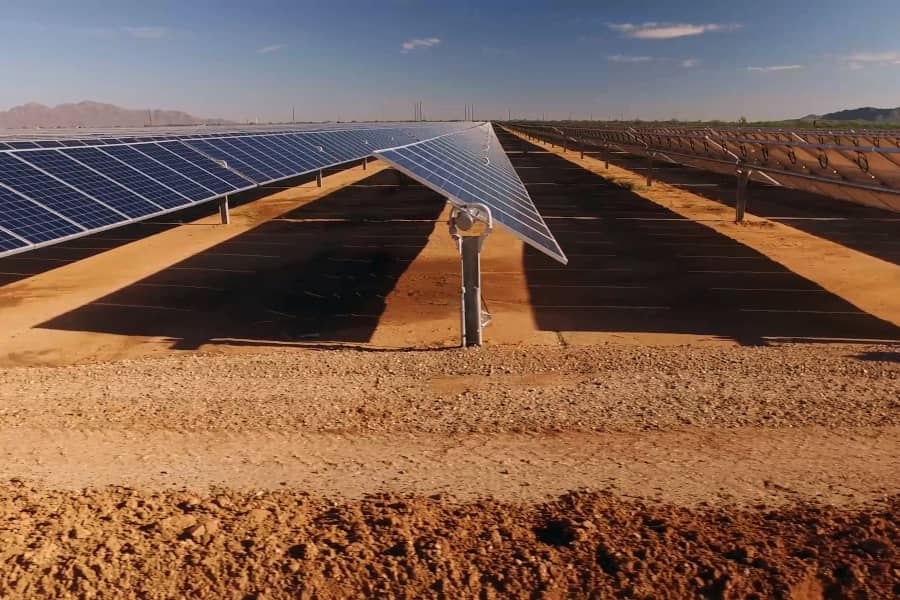 The European Commission has approved Germany's H2Global initiative to invest $1bn in subisdising green hydrogen production in non-EU countries to import into Germany
The European Commission has approved Germany's H2Global initiative to invest $1bn in subisdising green hydrogen production in non-EU countries to import into Germany.
The H2Global scheme was launched by the Germany earlier in 2021, with the government keen to secure future green hydrogen supplies which will play an important part in the country's decarbonisation plans.
The EU approval should mean progress can be made with agreements that Germany has signed with a number of countries across the world, which include the UAE, Saudi Arabia, Egypt and Morocco in the Middle East and North Africa (Mena) region.
The H2Global plan was launched as Berlin does believe that Germany has the capacity to produce enough affordable green hydrogen domestically.
Countries with high solar irradiation, such as countries in the Mena region, strong winds or excess hydropower are expected to be able to produce the lowest-cost green hydrogen, according to a report in RECHARGE.
In March 2021, the Saudi and German governments signed an agreement to cooperate to developing green hydrogen.
The memorandum of understanding (MoU) was signed online by Saudi Arabia's energy minister Prince Abdul Aziz bin Salman and Germany's minister for economics and energy Peter Altmaier.
The agreement acknowledges that both countries have a shared objective to create an environment for sustainable economic and ecologic growth while working together to meet the targets of the Paris Climate Accord to reduce carbon emissions.
Germany signed a similar agreement with the UAE in November 2021, which set out the intention to develop green hydrogen and synthetic fuels.
In January 2021, Germany's Siemens Energy signed an MOU with Abu Dhabi's Mubadala to establish strategic partnership to drive the development of green hydrogen and synthetic fuels in the emirate.
According to a statement released on 17 January about the agreement, the initial focus of the partnership will be on activity in Abu Dhabi with the intention to expand this internationally in the future.
Energy & Utilities Middle East and Africa Market Outlook Report 2022: Out Now!
The coming years promise opening of new avenues within the energy industry. The latest outlook report from Energy & Utilities highlights the power sector outlook with a focus on both, developed regions, as well as emerging markets.
Explore core findings about the business opportunities, regulatory environment in the Middle East's power market and more about the planned projects and investments in Africa's emerging utilities markets in this latest release.