Future Energy Fabrication For Electric - FEFA Power Solutions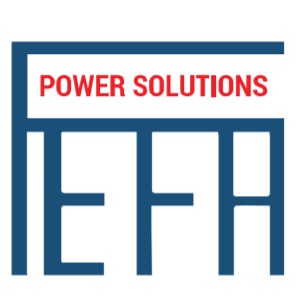 Company Description
FEFA-Power provides solutions to power problems with ultimate goal of safer, healthier and sustainable world. We provide uninterruptible power supply systems ( UPS ) equipped with data storage techniques ( valve regulated lead acid batteries, open vented, NicD, lithium batteries ), to supply residential, commercial, industrial, IT, security and healthcare sectors with clean, stable , reliable power. We provide energy solutions from sustainable sources like solar power. Our Data Center Physical Infrastructure clusters provide a strong, secure framework that is able to grow and adjust with client needs, equipped with precision cooling and all needed options makes it the optimum solution for data centers while being within budget and optimizing network performance. FEFA-Power excels with its after sales support team.

Categories
Address
1500 West Georgia, Suite 1300
V6G 2Z6
Vancouver
Canada
List your business
Create a business listing on the Energy & Utilities markeplace
Sign up for the FREE Energy newsletter
The latest news and analysis sent to your inbox.