Four groups submit bids for Mirfa IWP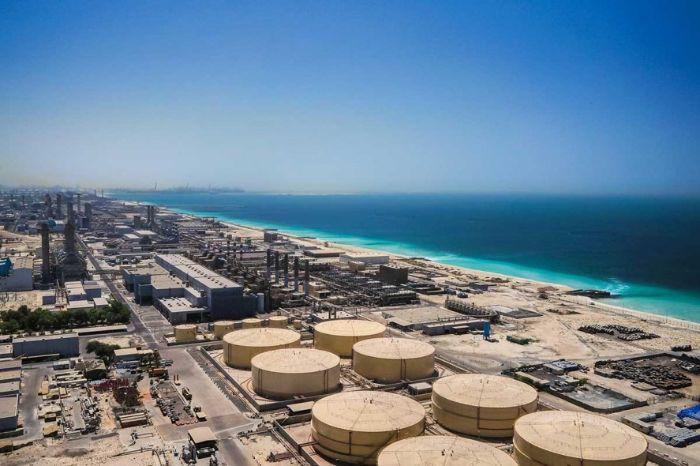 Abu Dhabi-based Emirates Water and Electricity Company (Ewec) has received bids from four groups for the planned Mirfa 2 (M2) independent water project (IWP) in Abu Dhabi
Abu Dhabi-based Emirates Water and Electricity Company (Ewec) has received bids from four groups for the planned Mirfa 2 (M2) independent water project (IWP) in Abu Dhabi.
The bidders submitted proposals for both an 80 million imperial gallons a day (MIGD) and 120 MIGD plants.
France's Engie submitted the lowest 120 MIGD tariff, submitting a bid of $0.4832/cm.
Spain's Acciona submitted the lowest 80 MIGD proposal, submitting a tariff of $0.546/cubic metre (cm).
The full list of bidders and prices for each capacity configuration are:
120MIGD plant
Engie (France), $0.4832/cm
Acciona (Spain), $0.5228/cm
GS (South Korea), $0.5341/cm
Acwa Power (Saudi Arabia), $0.5359/cm
80MIGD plant
Acciona (Spain), $0.5464/cm
Engie (France), $0.5635/cm
GS (South Korea), $0.566/cm
Acwa Power (Saudi Arabia), $0.5889/cm
Ewec had prequalified at least 22 firms to participate in the tender for the Mirfa 2 IWP.
According to sources close to the project, Ewec has appointed an advisory team of Alderbook, White & Case and Fichtner as financial, legal and technical advisers respectively.
The M2 IWP will be developed next to the existing Mirfa independent water and power project (IWPP).
The expected date for the beginning of commercial operations for the Mirfa IWP is Q2 2025.
Energy & Utilities - Middle East and Africa Market, Outlook Report 2023.
This must-have report for industry players offers a thorough understanding of the latest developments, challenges, and opportunities in the region, supported by data, analysis, and expert insights.