Europower Enerji Ve Otomasyon Teknolojileri San. Ve Tic. A.S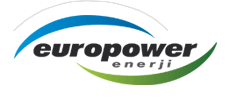 Company Description
We are one of the leading engineering, manufacturing, EPC contracting, sales and marketing groups in all of EMEA, operating globally from eight countries. With a qualified team of 1000+ people and 110+ engineers, we offer many LV, MV, HV electrical and electromechanical solutions and products for power generation, transmission and distribution systems.
Categories
Address
Saray Mah. Atom Cad. No:17 K.Kazan
TR-06980
Ankara, Turkey
Türkiye
List your business
Create a business listing on the Energy & Utilities markeplace
Sign up for the FREE Energy newsletter
The latest news and analysis sent to your inbox.