EU and multilateral institutions to finance Armenian solar project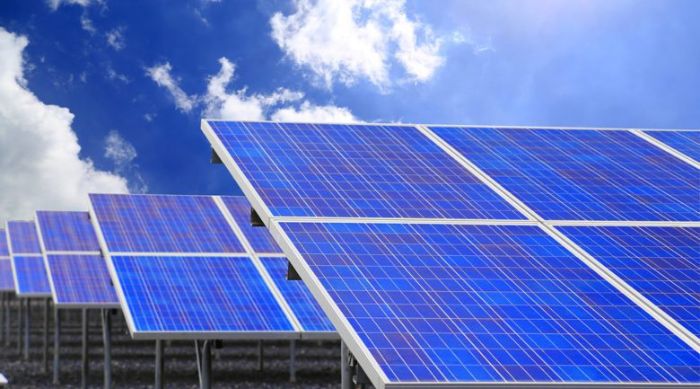 Project will be developed by Fotowatio Renewable Ventures (FRV), part of Saudi Arabia's Abdul Latif Jameel Energy. The 55MW PV project will be able to generate more than 128 gigawatt-hours of electricity annually, which will reduce annual carbon emissions by up to 40,000 tones
Multilateral financial institutions IFC and the European Bank for Reconstruction and Development (EBRD), along with the EU, will finance Armenia's first utility-scale solar project.
The 55MW photovoltaic (PV) solar project will be developed in the Mets Masrik area of Armenia. The project will also involve the construction of a nine-kilometre transmission line.
IFC and EBRD will each provide $17.7m long-tenor loans for the PV project, with the EU to offer an investment grant of €3m.
The project will be developed by by Fotowatio Renewable Ventures (FRV), part of Saudi Arabia's Abdul Latif Jameel Energy.
The PV plant will be able to generate more than 128 gigawatt-hours of electricity annually, which will reduce annual carbon emissions by up to 40,000 tones.
While the 55MW project will be Armenia's first utility-scale solar farm, the UAE's Masdar is planning to develop a much larger solar project in the country. In 2019, Masdar signed an agreement with the Armenian National Interests Fund (ANIF) to develop 400 MW of solar PV capacity.
The IFC is playing a key role in financing renewable energy projects in Central-Asian countries.
In November last year, Uzbekistan awarded the contract to develop the country's first solar IPP project to a consortium led by Masdar. The project is being developed under the IFC's Scaling Solar Programme.
Uzbekistan has set a target of developing 5GW of renewable energy by 2030, with projects to developed under the IFC Scaling Solar programme expected to contribute 1GW of the total.
Energy & Utilities Middle East and Africa Market Outlook Report 2022: Out Now!
The coming years promise opening of new avenues within the energy industry. The latest outlook report from Energy & Utilities highlights the power sector outlook with a focus on both, developed regions, as well as emerging markets.
Explore core findings about the business opportunities, regulatory environment in the Middle East's power market and more about the planned projects and investments in Africa's emerging utilities markets in this latest release.