ETG appoints Yellow Door for Dubai rooftop solar project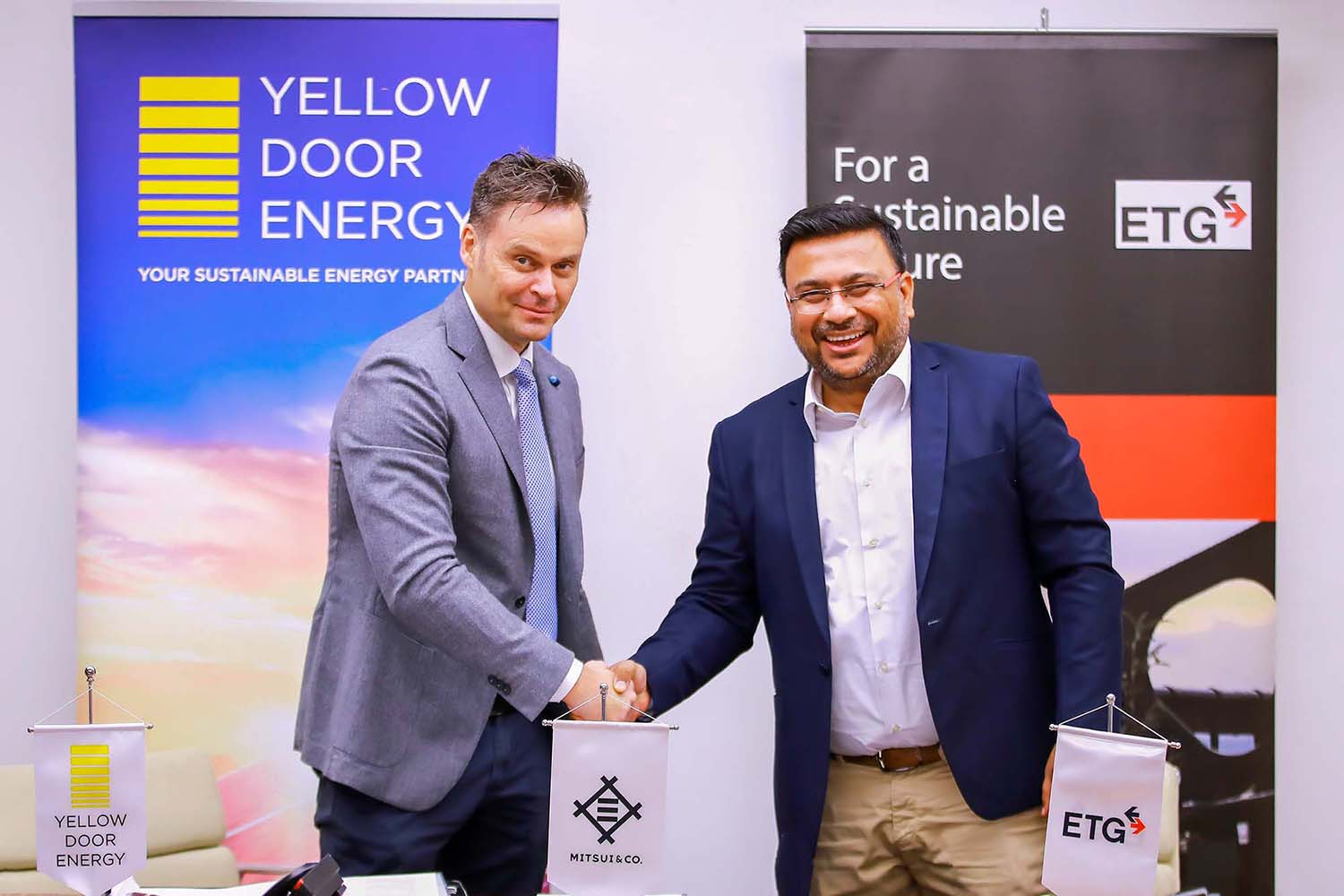 Export Trading Group (ETG) has awarded a contract to the local Yellow Door Energy to install and lease a solar rooftop project at its agricultural processing and food storage facility in Dubai World Central Free Zone
Export Trading Group (ETG) has awarded a contract to the local Yellow Door Energy to install and lease a solar rooftop project at its agricultural processing and food storage facility in Dubai World Central Free Zone.
The 383 kilowatt-peak rooftop solar project will generate 620,000 kilowatt-hours of clean energy in its first year of operation, equivalent to reducing 6,000 tonnes of carbon emissions over the lifetime of the system.
The project will involve the installation of more than 700 solar panels on a total roof space area of 3,100 square metres. The solar power will meet 85 per cent of the facility's energy consumption requirements.
Yellow Door has a portfolio of mroe than 100MW across the Middle East.
In June, Yellow Door signed a deal with UAE-based Majid Al-Futtaim to develop a 6.2MW-peak solar project at a large commercial retail development in Bahrain.
Register for Middle East Energy 2022
Guiding you through the energy transition.
Discover thousands of solutions to supply power today and embrace renewable and clean energy evolution over the next 40 years. Register now for free to attend Middle East Energy 2022 from 7-9 March 2022 at Dubai World Trade Centre and join over 800 exhibitors showcasing the latest products and innovations that enable you to deliver cleaner energy and supply sustainable power.