Energy & Utilities

Africa Digital Event
16 – 17 November 2020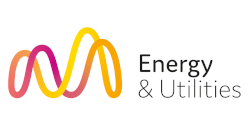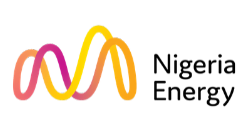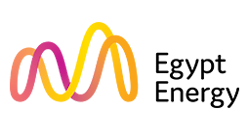 Find Out More
Creating connections across Africa to power the region
Energy & Utilities Africa Digital Event will unite key stakeholders and industry pioneers from various industry verticals to discover the ever-evolving African energy ecosystem. Everything from investment opportunities to infrastructural challenges will be discussed and debated.
This two-day interactive virtual event will cater to a targeted audience including, government bodies and Utilities manufacturers, wholesalers, and distributors. Taking place from 16-17 November 2020, Energy & Utilities Africa Digital Event provides you access to decision makers looking to do business throughout Africa.
Countdown to #EUADE is on...
Why Attend?
Interact with key stakeholders, global industry manufacturers, suppliers and distributors.
Join the discussion on industry regulations, developments, digitisation in Africa, and women in Energy.
Tune in and access the webinars from anywhere in the world.
No travel or hotel expenses burning a hole in your pocket. Just your virtual presence needed to join.
Attendee Profile
Government officials
Consultants
EPC and MEP contractors
Engineers
Developers
Procurement professionals
Wholesalers
Manufacturers
Suppliers
Industry experts
What is Grip matchmaking?
Grip is our business matchmaking programme, running in conjunction with #EUADE.
This AI-powered B2B matchmaking programme matches visitor interests to company products and services. The portal facilitates virtual networking opportunities and enables you to arrange online meetings.
Sign up for free matchmaking

Regulatory Aspects of Renewable Energy in Africa – Government Initiatives, Developments and the Future Roadmap
How far have the governmental policies moved in terms of promoting Renewable Energy within the continent of Africa
Utilisation of underused renewable energy resources, such as wind, solar, geothermal and biomass
Are there enough developmental opportunities within the Renewable space within Africa?
How would hybrid power generation stations work in the region?
Are the governmental efforts enough to reach the Vision 2030 – Making Energy Accessible to All?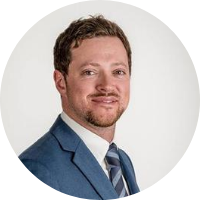 Moderator: Andrew Roscoe
Editor – Energy & Utilities
Informa Markets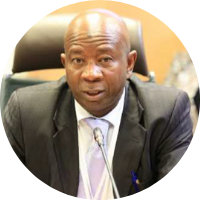 Bah Saho
Acting Executive Director
ECOWAS Centre for Renewable Energy and Energy Efficiency (ECREEE)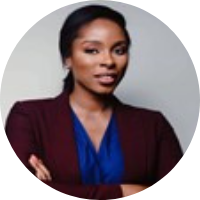 Anita Otubu
Head – Programme Management Unit
Nigeria Electrification Project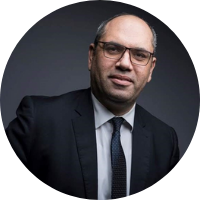 Dr. Maged K. Mahmoud
Acting Executive Director and Technical Director, Lead RE Expert
Regional Center for Renewable Energy and Energy Efficiency (RCREEE)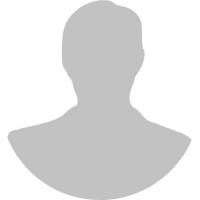 Nicholas Mandu
Principal Renewable Energy Office
Ministry of Energy – Kenya
Promoting the Integration of Women in Energy
Is the Energy sector providing enough opportunities to women in the region?
How successful women can provide relevant guidance on mentoring and supporting younger generation
Are talent acquisition leaders working hard enough in attracting talent?
Redefining how the future with gender diversity would look like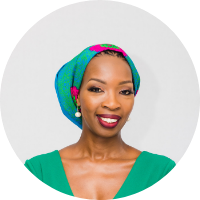 Moderator: Bertha Dlamini
President
African Women in Power and Electricity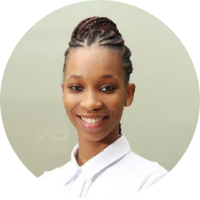 Keleadile Seduke
Founder
Women in Energy - Botswana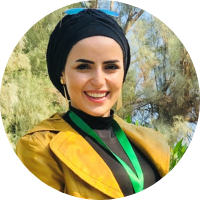 Heba Al Farra
Founder
Women in Energy and Environment (WEE)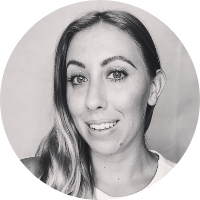 Sophia Kee
Senior Sustainability Consultant
AESG
Smart Grid and Digitalisation in Africa
Choosing the best partner and latest technology to lead countries in this grid modernisation journey and overcoming factors hindering progress
Usage of Smart Metering as the solution to multiple energy challenges
Building distributed energy capabilities in order to maximise energy availability and usage
Developing energy storage solutions in areas of abundant generation
How investing in smart metering is paving the way for further injection into the T&D of infrastructure and generation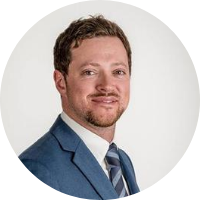 Moderator: Andrew Roscoe
Editor – Energy & Utilities
Informa Markets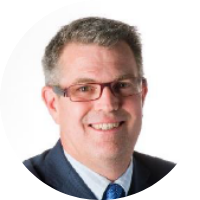 Bas Kruimer
Director – Intelligent Networks and Communications
DNVGL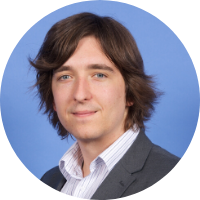 David Green
Senior Research Manager
Omdia
Accelerating development by providing financing solutions to the African utilities market
How are the governments working towards guiding the nations towards "Universal Energy Access to All" by 2030?
What can be done to minimize or eliminate barriers and major obstacles to attracting investors and funds in the region
Is scaling up private investment the response to all concerns?
Is Green Financing an option for the African Market?
Tools in Financing that could make investing into the region exciting and enticing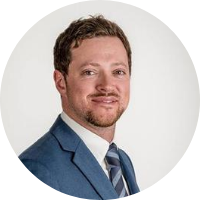 Moderator: Andrew Roscoe
Editor – Energy & Utilities
Informa Markets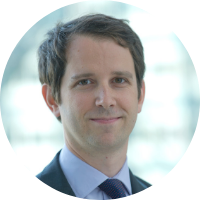 Gabriel de Lastours
Associate Director – Energy
European Bank for Reconstruction and Development (EBRD)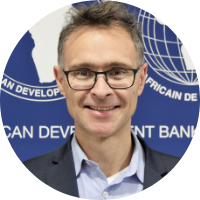 Gareth Phillips
Manager – Climate and Environmental Finance Division
Africa Development Bank (AfDB)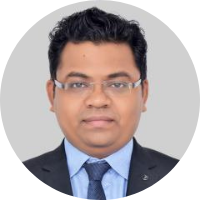 Praveen Umredkar
Director
Synergy Consulting
Interested in exhibiting at Africa Digital Event 2020?