Emicool to employ Oracle cloud service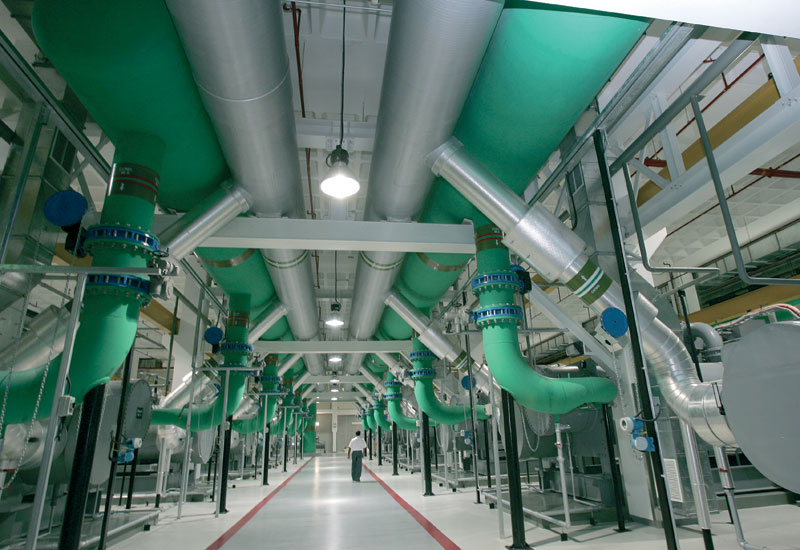 Emirates District Cooling Company (Emicool) announced today that it will employ Oracle Utilities Customer Cloud Service across its infrastructure in the UAE
Emirates District Cooling Company (Emicool) will employ Oracle Utilities Customer Cloud Service abouts its facilities and infrastructure, allowing it to improve customer billing and metering solutions and to enhance energy efficiency across its verticals.
The Oracle Cloud Infrastructure (OCI) will provide Emicool meter-to-cash solutions with greater scale, agility and security. Reporting will utilise real-time data, and the system will support easy integration between modules and third-party applications, Emicool revealed in a press statement.
Emicool, a joint venture between Dubai Investments and UK-based Actis, a sustainable infrastructure investment company, has made upgrading customer transactions to digital modes a top priority. The company is pursuing a digital transformation in an effort to enhance operational efficiency and customer service.
"Using Oracle Utilities Customer Cloud Service, we have ensured the clients' migration to a dynamic solution that facilitates smooth business operations and business model augmentations," said Dr. Adib Moubadder, CEO, Emicool.
"We are actively looking forward to the migration, reiterating the Company's strategic steps towards transforming the district cooling industry services," he added.
According to its press announcement, Emicool is the first MENA utility company to adopt OCI. The solution is part of its ongoing strategy to achieve greater digital integration. Energy & Utilities reported in March that regional utilities face significant challenges in selecting technologies that can integrate their business units, develop new customer interfaces, and facilitate the energy transition.
Ezzeddine Jradi, Chief Transformation and Business Excellence Officer at Emicool, addressed the challenges while speaking last March at the Global Energy Utilities Forum, part of Middle East Electricity (MEE).
"When equipment became smart and integration became required, it became difficult to transform the knowledge and skills in the OT market into the IT market," Jradi said. "Many utilities face a challenge that they have limited time, and all that is putting a lot of pressure on utilities to move forward and to ferment a proper digital transformation."
Emicool's decision to implement Oracle Utilities Customer Cloud Service is a step in its ongoing digital transformation programs.
The company provides central cooling solutions for a number of high-profile facilities, including Dubai Investment Parks, Dubai Motor City, Dubai Sport City, Fujairah Business Centre, Mirdif Hills and Jumeirah Bay communities, and Expo 2020. It has built and operates 20 cooling plants in the UAE.