Egypt's president meets with renewables and green fuels companies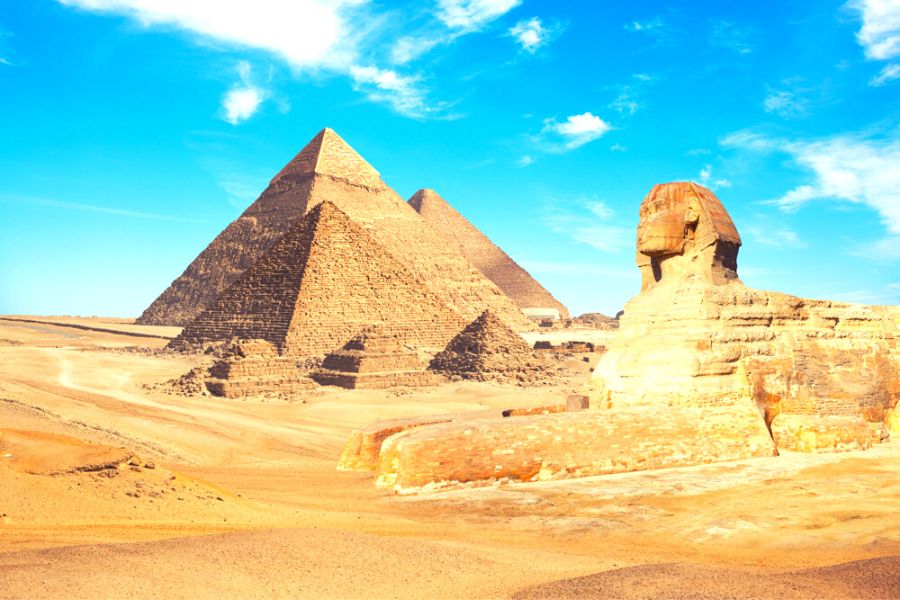 Meetings with FFI and Scatec add momentum to Egypt's drive for renewables and green fuels ahead of COP 27, talks on adding 9 GW green hydrogen production and 3 GW wind power, adding to country's growing list of projects
Egyptian President Abdel Fattah El-Sisi met with top executives of renewable energy company Scatec, and new fuels company Fortescue Future Industries (FFI), in two meetings on the weekend. The president and corporate leaders sought to advance cooperation in large wind and hydrogen projects in Egypt.
The Egyptian president's meeting with FFI founder and Executive Chairman Dr Andrew Forrest furthered an earlier MoU to conduct studies. They discussed the potential development of a green hydrogen production project with 9.2 GW installed capacity.
The president and his ministers also met with the CEO of Norway's Scatec, Mr. Terje Pilskog. They considered the execution of a wind power generation project with a capacity of about 3 GW, according to a statement by the Spokesman of the Egyptian Presidency on Saturday.
El-Sisi gave directives to expedite the implementation of the green power projects and to benefit from FFI's advanced expertise in this field. He also said that Egypt is keen on cooperating with Norway in the field of new and renewable energy.
The projects under discussion are among Egypt's growing list of renewable energy and green fuels projects announced this year, as the country prepares to host the COP 27 climate agreement talks in November.
Energy & Utilities reported last month that seven companies entered MoUs with the Suez Canal Economic Zone (SCZone), committing $31bn to build green hydrogen and ammonia facilities.
In April, E&U reported that the Egyptian government signed an MoU with Green Fuel Alliance, France's EDF Renewables, and Egypt's Zero Waste to explore developing a green ammonia facility for bunkering fuel for Suez Canal shipping. Egypt has partnered with Danish shipping giant Maersk to jointly explore the establishment of large-scale green fuel production.
Also in April, E&U reported that UAE-based Masdar and Cairo-based Hassan Allam Utilities signed two MoUs with the Egyptian government to cooperate on developing green hydrogen plants in the SCZone and the Mediterranean coast of Egypt.
And E&U reported in March that Norway's Scatec has signed an MoU with the General Authority for SCZone, the Sovereign Fund of Egypt, the Egyptian Electricity Transmission Company (EETC) and the New and Renewable Energy Authority (NREA), to jointly develop a green ammonia facility in Egypt with a production capacity of one million tonnes a year.
"Egypt is on the way to becoming a global powerhouse in the green energy value chain and will be ready to show the world that at COP27," said FFI Executive Chairman Dr Andrew Forrest in a statement from Saturday's meeting.
"Egypt's excellent wind and solar resources can generate the renewable energy required to produce large scale green electricity, green hydrogen and green ammonia," he said.
Australia's FFI is a wholly owned subsidiary of Fortescue Metals Group. Oslo-based Scatec develops, builds, owns and operates renewable energy plants with 4.6 GW in operation and under construction across four continents, according to the company.
Energy & Utilities - Middle East and Africa Market, Outlook Report 2023.
This must-have report for industry players offers a thorough understanding of the latest developments, challenges, and opportunities in the region, supported by data, analysis, and expert insights.