Egypt plans to sell electricity to Europe and Africa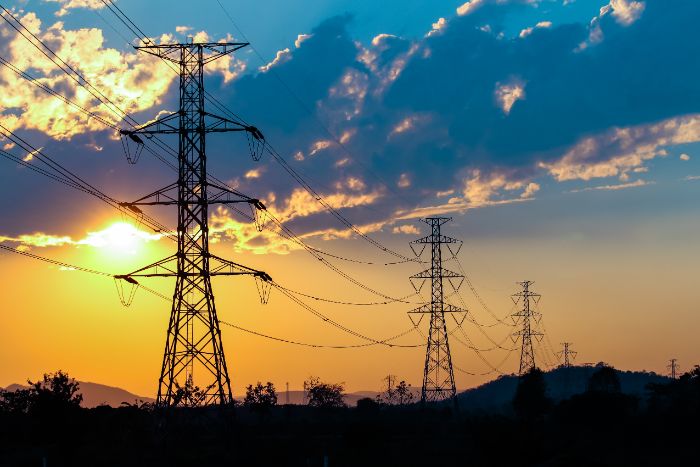 8 Sep 2020
Egypt is in talks with investors and energy traders about the potential of exporting excess electricity to grids in Europe and Africa
Egypt has begun talks with international investors about the potential to sell electricity to Europe and Africa, according to a report in Bloomberg.
According to the report, Ayman Soliman, CEO of Egypt's sovereign wealth fund, said the North African state is planning to export excess electricity as it seeks to become a regional export hub of clean energy.
"We are in talks with European infrastructure investors, advisers and energy traders to assess the viability and appetite," Soliman said in an interview in Cairo. The transmission line "will position Egypt as a long-term renewable supply hub for Europe," Soliman was quoted.
"We are identifying the relevant players in Africa to partner or work with and we are in talks with some sovereign funds," Bloomberg quoted Soliman.
Egypt has already signed an initial agreement for the 'EuroAfrica Interconnector' with Cyprus and Greece. Soliman told Bloomberg that the fund was in talks with energy traders to invest with the fund to develop the transmission line.
Egypt has built up an excess of power capacity in recent years following a number of thermal power projects that were devised and delivered following widespread power outages in 2013 and 2014.
Following the widespread blackouts in 2014, Egypt's Electricity Ministry implemented an emergency fast track programme under which 3,700MW of capacity was developed in a period of nine months.
The emergency programme was followed by the signing of a $9bn deal with Germany's Siemens in June 2015 for 14.4GW of capacity to be delivered through three combined-cycle power plants. With first power coming online by June 2017, the projects were completed in 2018.
Since then, Egypt has managed to deliver one of the region's largest feed-in-tariff (FIT) solar developments. Egypt's installed solar capacity significantly increased in 2019 following the commissioning of 1.4GW of projects under the FIT programme.
By the end of 2020, an additional 200MW will have been developed under the FIT programme, and work will soon start on a 200MW PV solar IPP at Kom Ombo, to be developed by Saudi Arabia's Acwa Power.
Cairo has set a target for 42 per cent of its energy to come from renewable sources by 2035, the second largest target in the Mena region after Morocco.
Soliman told Bloomberg that Egypt was keen to take advantage of the low cost of electricity from its growing renewable energy sector.
"We have a competitive sustainable advantage in exporting electricity to Europe, the Middle East and Africa," Soliman was quoted. "We are keen to tap industrial economies that are power-hungry and environmentally conscious".