EBRD finances wind project expansion in Morocco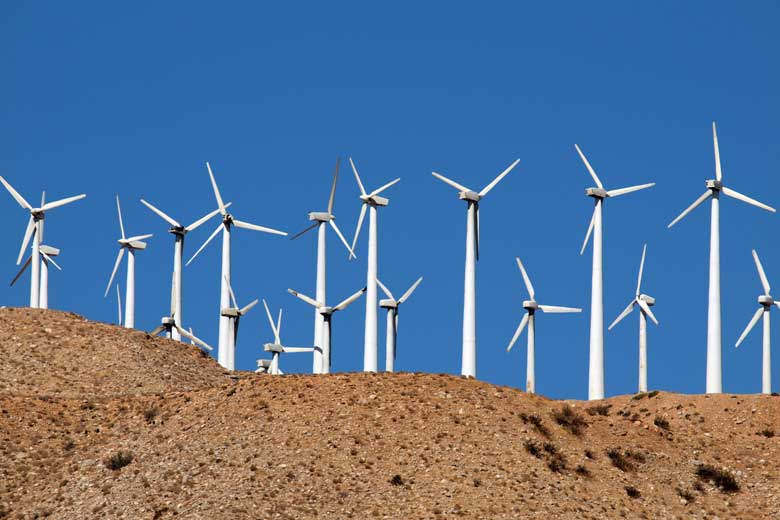 Financial close of the project to increase the capacity of the 50MW Koudia Al-Baida wind farm to 100MW in Morocco has been reached. The developers will replace the existing wind turbines with a new generation of greater efficiency turbines
Financial close of the project to increase the capacity of the 50MW Koudia Al-Baida wind farm to 100MW in Morocco has been reached.
Financial close was revealed in a joint statement from the Moroccan Agency for Sustainable Energy (Masen)and EDF Renewables. The partners will replace the existing wind turbines with a new generation of greater efficiency turbines, doubling the facility's power capacity to 100MW.
A consortium led by the European Bank for Reconstruction and Development (EBRD) has been assembled to finance the rebuilding. A special purpose vehicle, the Koudia Al Baida Energy Company, is being formed to receive an EBRD loan of up to €44 million. EBRD will also provide a Moroccan dirham DH52 million loan (approx. €5 million).
The multilateral Climate Investment Funds' Climate Technology Fund will provide a €4.5 million loan to Masen to finance its equity contribution to the project SPV, which will be co-owned by Masen and the French electric power company EDF Renewables.
The EBRD funding is part of the senior debt supplemented with commercial loans from a group of international and Moroccan banks, including Société Générale, Attijariwafa Bank, Banque Centrale Populaire and Bank of Africa. The total project cost is €130 million, according to EBRD's project summary document.
"We at the EBRD are very pleased to be actively contributing to the scaling up of Morocco's renewables together with Masen, the Office National de l'Electricité, électrification rurale (ONEE) and all the key stakeholders," said Nandita Parshad, Managing Director of EBRD's Sustainable Infrastructure Group.
The existing 50MW wind farm is located in the Tlat Taghramt region in the northern part of the country near Tangier. It is the oldest utility-scale wind farm in Africa and Morocco's first renewable IPP project, commissioned in 2000.
In addition to the new wind turbines, two high voltage power lines over a distance of 10 km will also be constructed. According to the Masen/EDF Renewables statement, Koudia Al Baida's repowering will reach completion in the second quarter of 2024. Its yearly energy output will cover the consumption demands of about 420,000 people
The joint statement also noted that the fabrication of blades for the new wind towers, provided by the Tangier facility of Siemens-Gamesa, has begun.
Morocco currently generates significant wind power with 1.2GW currently operating and nearly 1GW in development, according to Global Energy Monitor's Wind Power Tracker.
Its Nassim wind plan ('breeze' in Arabic), like its Noor (light) solar plan, encompasses all wind projects supported by Masen. The program is part of the country's effort to have at least 52 per cent of its power production from renewables by 2030.
Energy & Utilities - Middle East and Africa Market, Outlook Report 2023.
This must-have report for industry players offers a thorough understanding of the latest developments, challenges, and opportunities in the region, supported by data, analysis, and expert insights.