Dubai Waste to Energy facility nears completion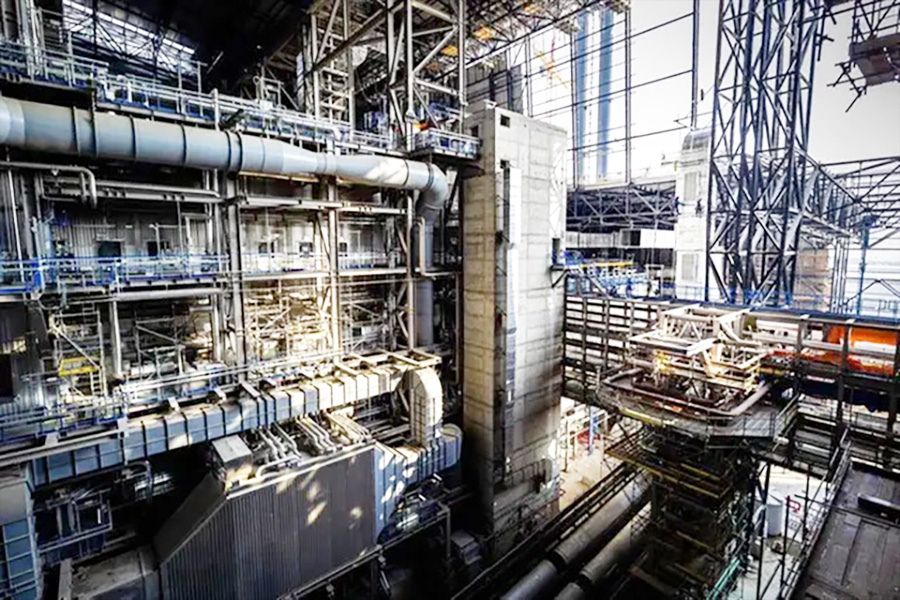 At its peak, the plant will process 5,666 tonnes of waste daily, equivalent to 2 million tonnes annually, generating 200 MW; energy production on two lines set to begin next month, full operations next year
Belgian builder BESIX and Swiss cleantech company Hitachi Zosen Inova (HZI) announced this week the successful ignition of the first fire at the Dubai Waste-to-Energy (DWE) project. The plant is intended for safe processing of waste to generate renewable energy.
The announcement came on the occasion of a visit to the facility by H.H. Sheikh Hamdan bin Mohammed bin Rashid Al Maktoum, Crown Prince of Dubai and Chairman of Dubai Executive Council.
BESIX, Hitachi Zosen Inova, Dubai Holding, DUBAL, Tech Group and Itochu were a part of the consortium involved in the Dubai Waste to Energy facility.
"We are immensely honoured to have His Highness witness the successful ignition of the first fire," said Benoit Vadani, Vice-President, Director Development, BESIX.
"This momentous achievement was made possible by the efficient collaboration between BESIX and HZI, along with Dubai Holding, DUBAL, Tech Group, and Itochu."
The plant is expected to be fully operational by 2024.
The goals and numbers
The DWE facility aims to reduce landfill dependency and help Dubai achieve its goal of 75% waste diversion by 2025. Currently in its commissioning phase, the DWE facility processes 1,000 tonnes of waste daily. Energy production on two lines is set to commence this August. The project aims to be fully operational across all five lines in Q1 2024.
At its peak, the plant will process 5,666 tonnes of waste daily, equivalent to 2 million tonnes annually. This will generate 220 MW of electricity, supplying power to roughly 135,000 homes in the region, according to the companies' statement.
From the residual ash produced during combustion, metals will be recovered and recycled for commercial use.
Future plans
The statement added that the facility's construction adheres to the highest standards of engineering, efficiency, and environmental sustainability. Once completed, a joint venture between HZI and BESIX will provide operation and maintenance services for 35 years under an agreement with Dubai Municipality.
"This facility represents a remarkable collaboration to tackle pressing waste management challenges and generate clean energy for the region," said Roni Araiji, Managing Director Middle East, Hitachi Zosen Inova, "The successful ignition of the first fire serves as a testament to our system's capability to convert waste efficiently and safely into renewable energy."
As part of a report on multiple GCC countries being interested in waste to energy projects, Energy & Utilities reported on the DWE plant, which is located in Warsan, a former landfill site.
Energy & Utilities reported last year on developers waiting to receive request for proposals (RFP) on Abu Dhabi's first waste to energy project.
David Haziri contributed reporting
Photo credit: BESIX
Energy & Utilities - Middle East and Africa Market, Outlook Report 2023.
This must-have report for industry players offers a thorough understanding of the latest developments, challenges, and opportunities in the region, supported by data, analysis, and expert insights.