Dubai desalination capacity reaches 490MIGD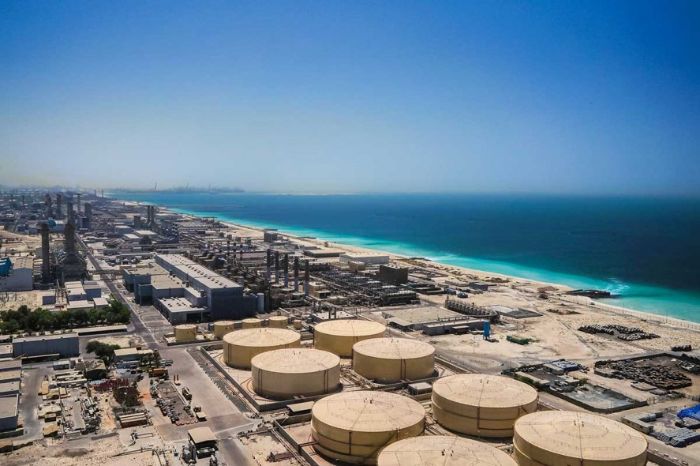 20 Jun 2021
Dewa is planning for the total installed desalination capacity to reach 730MIGD in 2030
State utility Dubai Electricity & Water Authority (Dewa) has revealed that installed capacity of desalinated water in the emirate has reached 490 million imperial gallons a day (MIGD) following the commissioning of new reverse osmosis (RO) units at it Jebel Ali power and water plant.
Dewa has 43 multi-stage-flash (MSF) desalination units with a total production capacity of 427MIGD at Jebeli Ali. The utility also has two RO plants with a production capacity of 63MIGD at its Jebel Ali production facility.
Dewa is aiming to significantly increase Dubai's RO capacity to reach 303MIGD by 2030 - with the result that RO will account for 42 per cent of the total desalination capacity in the emirate, up from 13 per cent today.
Dewa is planning for the total installed desalination capacity to reach 730MIGD in 2030.
As part of the announcement about the increase in capacity, Saeed Mohammed Al-Tayer, MD & CEO of Dewa, revealed that Dewa has energy and water assets with a total value of AED182bn ($50bn).
As part of the programme to increase Dubai's RO desalination capacity, Dewa recently signed the water purchase agreement (WPA) with a consortium to develop Dubai's first independent water producer (IWP) project. All of Dubai's previous desalination capacity had been delivered under engineering, procurement and construction (EPC) contracts.
In March, Dewa signed the WP and shareholder agreements for the Hassyan IWP with a consortium led by the local local Utico. The project is expected to cost $410m, and is due to be completed by March 2024.
The project achieved a world record low tariff for the lowest levelised cost of energy (LCOE), with a tariff of $0.77 per cubic metre.
Want more Energy & Utilities insight?
Whitepaper: GCC energy transition, by Frost & Sullivan
Get insight and analysis on the investments required in transmission and distribution (T&D) infrastructure and technologies to ensure that GCC power sectors are equipped to deliver some of the world's most ambitious clean energy programmes.