Djibouti to get 10GW H2 project spearheaded by Australian developer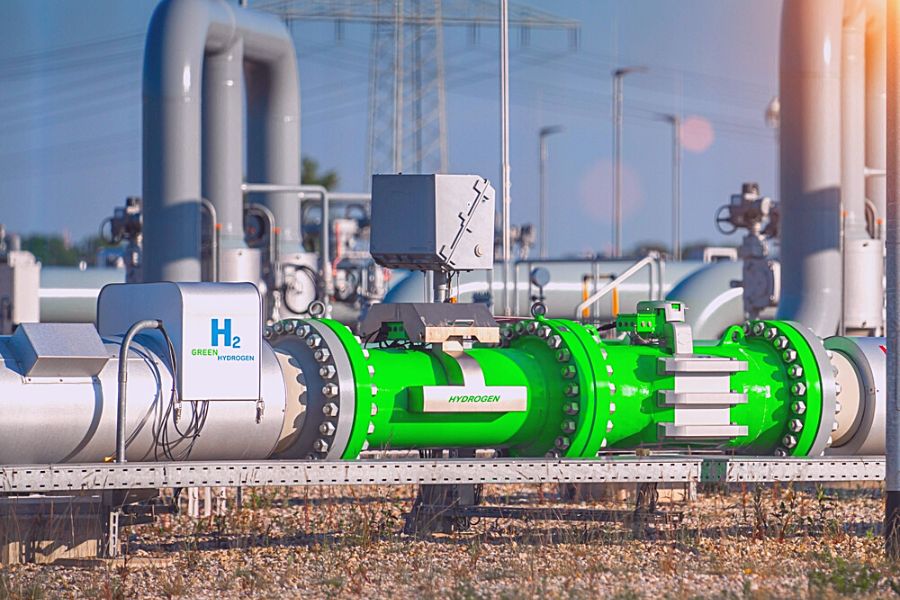 Strategic location and renewable power resources draw second major hydrogen developer to Djibouti, promises significant development benefits, says will move quickly; company also spearheading Australian Renewable Energy Hub
CWP Global, an Australia-based developer of large renewable energy and green hydrogen projects, has signed an agreement with the Government of the Republic of Djibouti to develop a 10 GW renewable energy and green hydrogen hub.
The project promises to help Djibouti create jobs and value-add industries, according to the company's statement last week. Located strategically on the Horn of Africa, it will support the development of low-carbon fuels and industrial products for export.
"CWP is thrilled to have signed this agreement and to now have a clear action plan with the Government of Djibouti on an exciting new green power and hydrogen industry at the tip of the Horn of Africa," said Mark Crandall, CWP Global Chairman, at the MOU signing ceremony in Djibouti last week.
"It is…critical to us that the project is aligned with Djibouti's Vision 2035 economic plan, which prioritizes closer cooperation with regional neighbours, including Ethiopia, where there is great scope for collaboration on green energy, and an opportunity to build a thriving new commercial hub at the mouth of the Red Sea."
He said that a 10 GW renewable energy hub will contribute to the country's development goals while opening the door to emerging international markets for green hydrogen and derivatives, including green ammonia.
"As we saw at COP27, momentum is building quickly on the African continent to pursue massive-scale renewables and green fuels," said CWP Global's CEO, Alex Hewitt.
"We intend to utilize our experience in developing a leading PtX portfolio over the last five years to move quickly and collaboratively in developing this project in Djibouti, a country blessed with outstanding natural resources and a highly strategic location."
CWP's portfolio of large-scale renewables and green hydrogen hubs has now grown to seven projects under development across three continents, including Africa, Australia and South America. This includes the company's newly-renamed 26 GW Australian Renewable Energy Hub (AREH) in Western Australia, where bp recently took a 40.5% stake and assumed operatorship.
Djibouti, with its solar, wind and geothermal resources, as well as its geographical location and port, has drawn the interest of other developers in the burgeoning field of green hydrogen. Last summer, Australia's Fortescue Future Industries entered an agreement with Djibouti's Ministry of Energy and Natural Resources to study the production of green hydrogen.
Energy & Utilities reported in July that Dubai-based AMEA Power signed an Implementation Agreement for the development of a 30 MW solar PV project in Djibouti. This followed the announcement of a consortium led by Africa Finance Corporation launching the development of a 60 MW wind power project in the country.
Djibouti, with a populations of approximately one million, provides electricity to only about half of its households, almost exclusively in urban areas. The country's electrical energy is supplied primarily by thermal plants and imported hydroelectricity from Ethiopia, but it has large potential sources of renewable energy including geothermal, solar, and wind
The government has set a goal to achieve universal access by 2035, with support from World Bank and other development agencies.
Energy & Utilities - Middle East and Africa Market, Outlook Report 2023.
This must-have report for industry players offers a thorough understanding of the latest developments, challenges, and opportunities in the region, supported by data, analysis, and expert insights.