Digitalising the power sector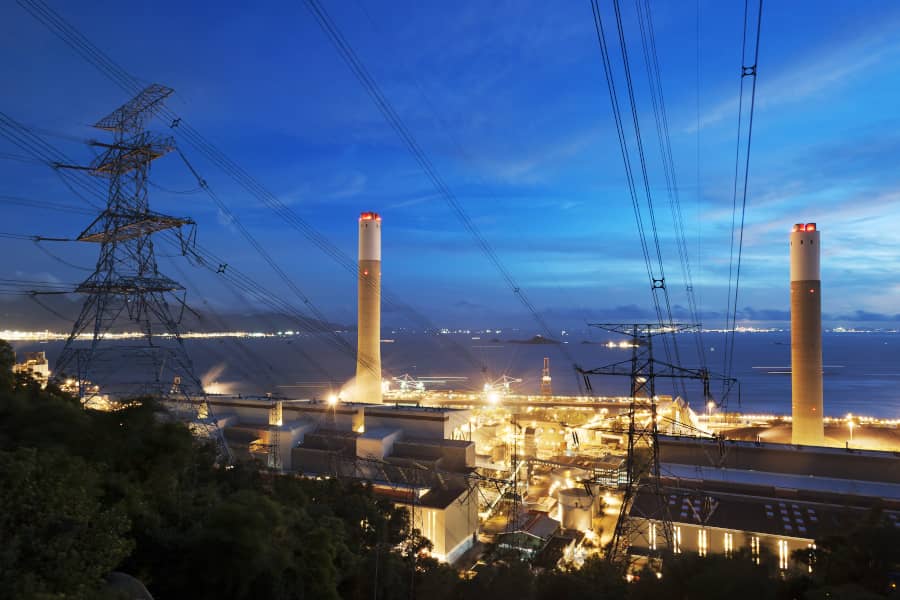 21 Mar 2021
Cristiano Rizzi, Managing Director & Partner at Boston Consulting Group (BCG) and Massimiliano Masi, Partner & Associate Director at Boston Consulting Group (BCG) discuss the potential benefits for digitalisation in the region's power sector
What benefits can the digitalisation of power infrastructure have for utilities?
Fundamentally, the digitalisation of power infrastructure for the utility sector can allow for information availability of the highest quality across the value chain. The benefits of this are tremendous, when digitalisation is successful, operational effectiveness and efficiency will come to fruition, resulting in better customer experiences through focused maintenance, real-time customised services, lower costs, reduced tariffs, and higher profits. Also, new value-added services will become apparent, driving new revenues for utilities and leading to consumption information being used to improve retail customer offerings.
At the same time, it allows utility players the platform to develop energy efficiency opportunities for the commercial and industrial (C&I) sector and retail customers through their Energy Services Companies (ESCOs), leading to the provision of seamless digital experiences without any issues; and utility ecosystems will be replenished through general improvements. With regards to the latter, an example here could be emergency fleets having real-time information to provide the quickest and most prudent responses to emergencies. Finally, it is important to note that digitalisation will be a key enabler for peer-to-peer energy distribution when distributed renewables and demand-side management mature.
Where do you see the areas ripe for digitalisation in the Middle East's power sector?
The Middle Eastern power sector has many areas where opportunities await if and when digitalisation is pursued. Providers and customers both stand to benefit exponentially, and power sector efficiency, effectiveness, and convenience will all be enhanced. Virtual warehouses will streamline operations from an organizational standpoint, and predictive maintenance will drive greater sustainability across processes and practices. In terms of end-users, customer experience enablement will be boosted through advanced customer relationship management and interactions. New home services will benefit from digitalisation, with improved AC experiences and IoT managing health and safety conditions at home being prominent examples. Moreover, better energy efficiency in C&I will become apparent through digital applications.
What is the industrial internet of things? And how important is it for effective digitalisation of the utility sector?
Industrial IoT is the application of sensors, digital technologies, and analytics to run factories and industrial activities. Because digital transformation continues to accelerate exponentially, industrial IoT will become more prominent over the coming period, reimagining operations and serving as a catalyst for sustainability and newfound value in a host of areas. Many examples emphasize the impact Industrial IoT will have in the utility segment, such as automated and robotic warehouses, plant digital twins, and power plant maintenance carried out by sensor and robotic applications in pipelines, network wires, and sensible parts of plants. Other use cases will include AI-powered HSE applications, microgrid-driven renewables penetrations, and improved maintenance via augmented reality – such as dams controlled by drones.
How important are data and analytics in the future of utility operation? 
Data and analytics will be fundamental in future utility operations, yet measures are required to harness their potential, bolster preventative maintenance, and lower costs. To be successful, an important method of implementation would be an efficient data lake to ensure utilities have the raw data required for analytics effectiveness. Data and analytics will provide a host of benefits, including greater gas and water leakages control, reduced emission, weather prediction capabilities, and improved renewables productivity.
Smart meters will also provide real-time consumption data for electricity, water, gas, creating huge space for predictions and consumption improvements. Utility assets will be managed more effectively by exploiting data analysis and forecasts, and AI will enhance safety by verifying dangerous areas such as high voltage cabins, wires, and gas storage. Furthermore, customers will benefit from better services and lower tariffs in the long run.
Looking ahead, statistical and recurrent maintenance will also be replaced by predictive maintenance. In this scenario, the analysis will begin with mapping and matching data from various sources to attain a comprehensive picture before an analytics engine is created to predict the probability of faults. The model will use a broad set of variables to increase accuracy when making assessments, optimising maintenance activities, and reducing costs with fewer field visits. An example, benefits will become apparent in electricity networks. In addition to fewer outages and SAIFI [System Average Interruption Frequency] improved networks with higher availability, inspections will be more focused and there will be less corrective maintenance – with savings between 10-15 percent and minimal risk of failure.
Want more Energy & Utilities insight?
Free energy tutorials at your fingertips this May and June with Middle East Energy Online
Be confident in finding the inspiration you need to navigate the energy evolution. Be energised by 40 hours of free virtual seminars, tech demos, case studies and thought leadership, to help you find the answer to your project challenges, only through Middle East Energy 2021. Plus, discover over 150 renewable and clean energy, transmission & distribution, critical & backup power and energy consumption & management suppliers and solution specialists, from solar and green hydrogen to automation solutions, EV controls, plus switchgears and components.