Dewa ups investment in digital to support renewables and grid development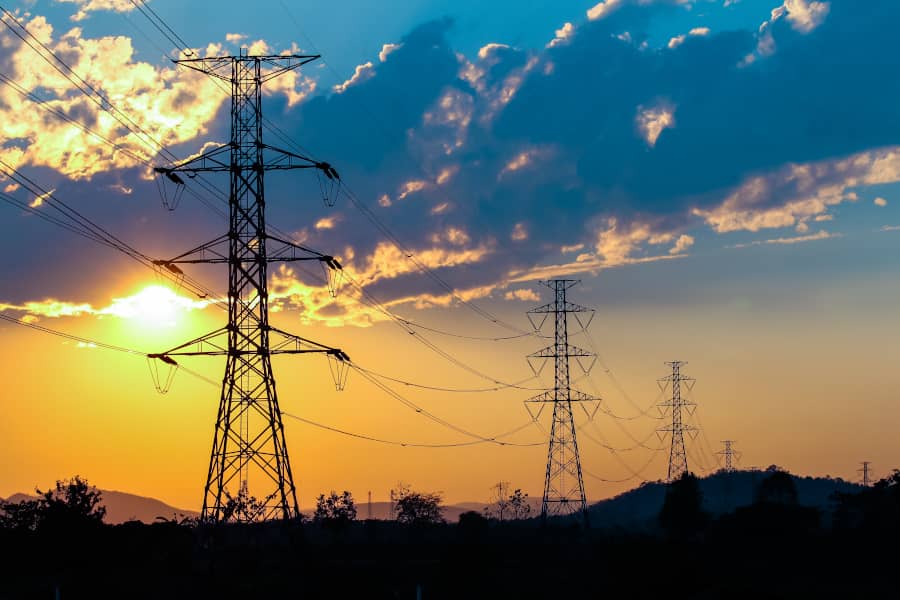 The Dubai Electricity and Water Authority (Dewa) announced this week that the clean energy share in its energy mix is 11.5 per cent. It is expected to reach 14 per cent by the end of 2022
The Dubai Electricity and Water Authority (Dewa) announced this week that the clean energy share in its energy mix is 11.5 per cent. It is expected to reach 14 per cent by the end of 2022.
The announcement shows steady progress toward expanding its power share from renewables, which as recently as 2018 accounted for about 4 percent of its power generation. Dubai aims to generate 25 per cent of its energy requirements from renewable sources by 2030, and 100 per cent by 2050, according to its Clean Energy Strategy 2050.
Dewa's progress in clean energy intersects with its adoption of smart grid technologies in its power system.
"The latest disruptive technologies of the Fourth Industrial Revolution help us…increase the readiness of transmission and distribution networks to meet the future needs of customers, developers and businesses while providing a convenient margin," said HE Saeed Mohammed Al Tayer, managing director and CEO of Dewa, this week.
In April, Energy & Utilities reported that Dewa will invest upwards of AED7bn ($1.9bn) on implementing its updated Smart Grid Strategy for 2021-2035, to provide advanced features such as interoperability across its electricity and water networks.
The smart grid strategy contains ten programmes to be completed over the short, medium and long-term by 2035, including Advanced Metering Infrastructure for Electricity, Advanced Metering Infrastructure for Water, Asset Management, Distribution Automation, Information Technology Infrastructure, Transmission Automation, System Integration, Telecommunications, Big Data and Analytics, and Security.
The new strategy builds on the extensive work the utility has undertaken in the past five years to achieve digital transformation of its power and water networks.
Dewa replaced existing electricity and water meters with smart meters between 2015 and 2020. It fully automated its transmission network connected to the 400kV and 132 kV substations between 2015 and 2017. In 2017, Dewa deployed its multi-application RF Mesh network across Dubai, which has expanded to provide communication to over 4,200 distribution substations. This supports the smart grid applications, such as smart meters, and the automation of the distribution network.
DEWA has now installed over two million smart electricity and water meters in Dubai, reducing consumption while enabling customers to monitor their consumption at any time.
Meanwhile, the company has made strides in deploying advanced technology to enhance operational control of its water transmission network. In 2014, DEWA launched its Supervisory Control and Data Acquisition (Scada) centre for water transmission. Scada has automatic valves and pumps equipped with remotely operated engines for 24-hour network control. It operates a backbone network of fibre optics to transmit digital information, in addition to a wireless communications network that links more than 400 terminal controllers to measure various data in the network. Further work has developed a hydraulic management programme over the Internet.
This digital groundwork has shown measurable results. Dubai announced in January that Dewa achieved a new world record in electricity Customer Minutes Lost (CML) per year, recording 1.43 minutes per customer in 2021, reduced from 6.88 minutes per year in 2012. It compares favourably to around 15 minutes recorded by leading utility companies in the European Union.
Also in 2021, Dewa reported the percentage of losses in the water distribution network was 5.3 per cent, down from 10.9 per cent in 2012, and 42 per cent in 1988. This compares favourably to North America, where water losses are around 15 per cent.
The percentage of losses in the electricity transmission and distribution networks in the Dubai was 3.3 per cent, compared to 6-7 per cent in Europe and the US. The availability and reliability of power generation plants in the summer reached 99.66 per cent and 99.98 per cent respectively, which are among the highest global rates
Energy & Utilities - Middle East and Africa Market, Outlook Report 2023.
This must-have report for industry players offers a thorough understanding of the latest developments, challenges, and opportunities in the region, supported by data, analysis, and expert insights.