Dewa smart water programme reduces technician visits by 56 per cent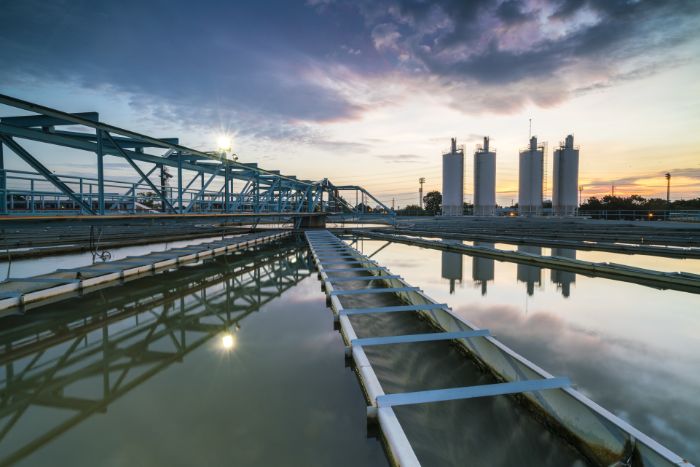 31 May 2021
State utility Dubai Electricity & Water Authority (Dewa) has reduced call outs by technicians by 56 per cent as a result of its investments in smart infrastructure for its water network
State utility Dubai Electricity & Water Authority (Dewa) has reduced call outs by technicians by 56 per cent as a result of its investments in smart infrastructure for its water network.
Dewa has revealed that in addition to reducing the number of field visits by technicians by 56 per cent, the duration period for fixing interruptions of water supplies has been reduced by 43 per cent.
Dewa launched the first phase of its Supervisory Control and Data Acquisition (Scada) centre for water transmission in 2014, with the aim of employing technologies to facilitate a digital transformation of its water network.
The Scada centre is able to remotely monitor the water network, which includes water transmission pipelines, pumping stations and reservoirs, in Dubai 24 hours a day. Dewa has already installed 8,500 smart devices and is currently implementing the second phase of the Scada system to upgrade and include the water distribution pipelines and transmission network.
Dewa replaced all of its mechanical water meters with smart ones in 2020, Mohammed al-Tayer, MD & CEO of Dewa, revealed in a press statement. The utility has also started operating a smart meters analysis and diagnosis centre, where 879,000 smart meters are read and monitored remotely every 15 minutes. According to Dewa, this has increased the availability of water readings to almost 100 per cent.
Over the past three years, remote control of smart meters has identified and handled 457,233 water leakage reports, 16,103 defects and 7,974 cases of increased load over past three years.
Dewa's Smart Response initiative has made the process for reporting electricity and water interruptions easier and enables customers to use Dewa's smart app to do self-diagnosis on any problems or interruptions. This has played a key part in reducing technican call outs.
In February 2021, Dewa revealed that it had registered a patent for Hydronet, a tool which utilises artificial intelligence (AI) and deep learning to monitor and control the emirate's water network. The hydronet product can be integrated with any SCADA system and can provide real-time insights into the current state of the network. According to Dewa, Hydronet will lead to savings of up to AED5.3m per year.
Dewa has invested heavily over the past three decades in expanding Dubai's water network to keep up with the rapid growth in demand for water from residential, commercial and industrial users. The length of pipelines in the emirate has quadrupled from 3,349.88km in 1992 to 15,948km in 2021. The storage capacity of water in Dubai has increased from 38 million gallons in 1992 to 815 million gallons in 2021.
Want more Energy & Utilities insight?
Free energy tutorials at your fingertips this May and June with Middle East Energy Online
Be confident in finding the inspiration you need to navigate the energy evolution. Be energised by 40 hours of free virtual seminars, tech demos, case studies and thought leadership, to help you find the answer to your project challenges, only through Middle East Energy 2021. Plus, discover over 150 renewable and clean energy, transmission & distribution, critical & backup power and energy consumption & management suppliers and solution specialists, from solar and green hydrogen to automation solutions, EV controls, plus switchgears and components.