DEWA nears completion of MBR Solar Park Fifth Phase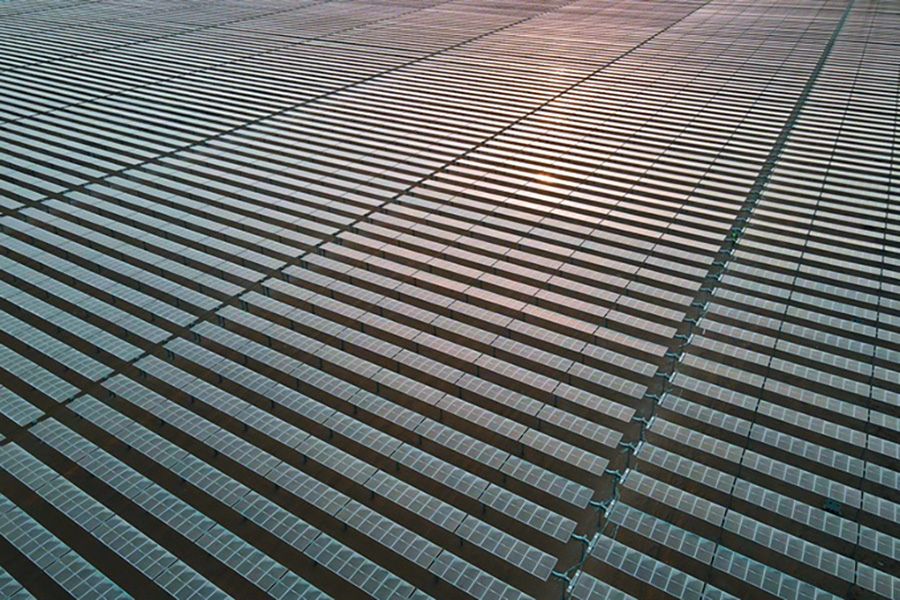 Dubai utility advances on world's largest single-site solar park, reaching 2.3 GW capacity, pushing Dubai clean power capacity above 15%; 6th phase to become operational in stages between 2024 and 2026
The Dubai Electricity and Water Authority (DEWA) announced yesterday the commissioning of 200 megawatts (MW) from the 900MW fifth phase of the Mohammed bin Rashid Al Maktoum Solar Park using photovoltaic solar panels, ahead of schedule, using the Independent Power Producer (IPP) model.
With this achievement, 800MW of the fifth phase have been commissioned. DEWA achieved a world record in 2020, receiving the lowest bid (levelized cost) of USD 1.6953 cents per kWh for the fifth phase of the solar park.
The new commissioning brings the current production capacity of the solar park to 2,327 MW using photovoltaic solar panels and Concentrated Solar Power (CSP) technologies. This is about 15.7% of the total production capacity of energy in Dubai, which has reached 14,817 MW.
"This aims to achieve the Dubai Clean Energy Strategy 2050 and the Dubai Net Zero Carbon Emissions Strategy 2050 to provide 100% of Dubai's total power capacity from clean energy sources by 2050," said HE Saeed Mohammed Al Tayer, MD and CEO of DEWA.
"To achieve these goals, we are implementing a number of projects in the Mohammed bin Rashid Al Maktoum Solar Park, the largest single-site solar park in the world using the IPP model, with investments totalling AED 50 billion."
The 6th phase will become operational in stages between 2024 and 2026, according to a statement from DEWA.
Energy & Utilities reported last fall that the 6th phase of MBR Solar Park will add 900 MW PV, bringing solar park's capacity to 3.8 GW. E&U also reported on construction of the 950 MW 4th phase, deploying three hybrid technologies including 600 MW from a parabolic basin complex, 100 MW from the world's tallest solar power tower, and 250 MW from photovoltaic solar panels.
Photo credit: DEWA
Energy & Utilities - Middle East and Africa Market, Outlook Report 2023.
This must-have report for industry players offers a thorough understanding of the latest developments, challenges, and opportunities in the region, supported by data, analysis, and expert insights.