DEWA asks for developers for huge solar park next phase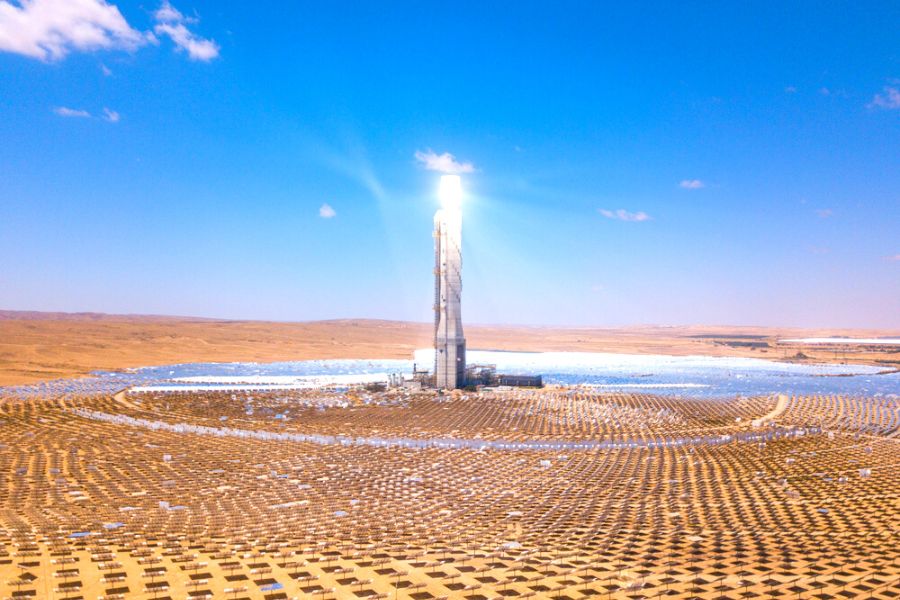 Sixth phase of MBR Solar Park will add 900MW PV, to become operational starting from 2025, bringing solar park's capacity to 3.8 GW; Dewa CEO Al Tayer says solar park has attracted approx. AED 40 billion through IPP model
Dubai Electricity and Water Authority (Dewa) has invited developers to submit Expressions of Interest (EOI) to implement the 6th phase of the Mohammed bin Rashid Al Maktoum Solar Park (MBR Solar Park). The deadline was today, according to the company's statement released on the weekend.
The 900 MW Solar PV 6th phase will be built according to the Independent Power Producer (IPP) model, as have previous phases at MBR Solar Park. It will become operational in stages starting from Q3 of 2025, according to the company's statement.
"We continue to expand the projects of the (MBR Solar Park), which has a current production capacity of 1,727 MW using photovoltaic solar panels," said HE Saeed Mohammed Al Tayer, MD & CEO of Dewa.
"DEWA is implementing other projects at the Solar Park with a total capacity of 1,133 MW using photovoltaic solar panels and Concentrated Solar Power technologies," he said.
Al Tayer said that with the completion of the 900 MW 6th phase, the solar park's production capacity will reach 3,760 MW. It is planned to reach total capacity of 5 GW by 2030.
Al Tayer explained that Dewa has attracted about AED 40 billion of investments through the IPP model and has achieved world records for the lowest prices for solar energy (Levelized Cost of Energy) five consecutive times. It is the largest single-site solar park in the world, according to Dewa.
Energy & Utilities reported in August that overall construction of the solar park's 950 MW 4th phase, being developed by project company Noor Energy 1, is 90% complete. It is a hybrid complex composed of a parabolic basin complex, solar power tower, and photovoltaic solar panels.
E&U reported that MBR Solar Park's 900MW fifth phase, being develop by the Shuaa Energy 3 special purpose vehicle, will be operational next year, according to Dewa.
Dewa holds controlling interest with developers in the project companies.
Energy & Utilities - Middle East and Africa Market, Outlook Report 2023.
This must-have report for industry players offers a thorough understanding of the latest developments, challenges, and opportunities in the region, supported by data, analysis, and expert insights.