Developer working on proposals for 2.3GW Saudi solar projects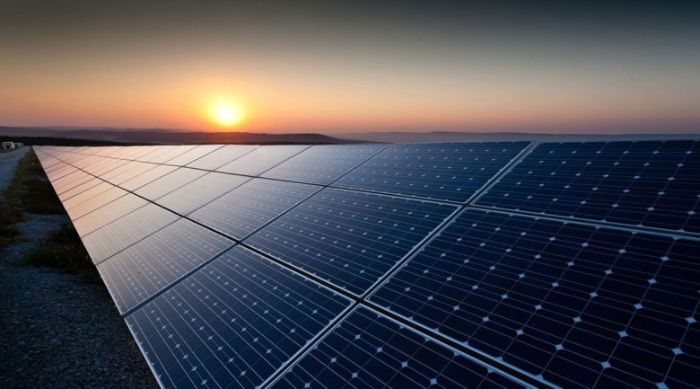 Two major PV solar projects at Shuaiba and Rabigh are planned under the second round of the PIF's renewable energy programme
Saudi utilities developer Acwa Power is working on proposals for two photovoltaic (PV) solar projects with a combined capacity of 2.3GW which are being developed under the second round of the Public Investment Fund's (PIF's) renewable energy programme.
The projects - a 2GW PV independent power producer (IPP) project in Shuaiba and a 300MW PV IPP in Rabigh area – are part of the 40GW of clean energy projects that Acwa Power is planned to develop under the kingdom's ambitious target for 58.7GW of renewables capacity by 2030.
According to sources close to the programme, Acwa Power will submit proposals for the 2GW Shuaiba PV IPP and 300MW Rabigh PV IPP in mid-May.
Energy & Utilities reported in January that UK-based PwC had been selected as financial adviser for six major renewable energy projects under PIF's programe, which will include solar and wind projects.
The projects will be the second phase of major renewables projects to be developed under the PIF's ambitious clean energy programme.
Energy & Utilities reported in April 2021 that Acwa Power had signed a 25-year power purchase agreement (PPA) for the 1.5GW Sudair IPP project. The Sudair solar project will require a total investment of SR3.4bn ($910m).
The tariff of $c1.239/kWh for the Sudair IPP project was the second lowest PV solar tariff in the world when the PPA was signed, only beaten by the Fasiliyah IPP, also being developed by Acwa Power.
Saudi Arabia has set an ambitious target of developing 58.7GW of renewable energy capacity by 2030. PIF will oversee the development of 70 per cent of the 58.7GW target, through directly negotiated contracts with investors with the Renewable Energy Project Development Office (Repdo), part of the kingdom's Ministry of Energy, to oversee the development of the remaining 30 per cent of this through a competitive tendering programme.
Take your first step towards energy transition
Middle East Energy has a 45+ year legacy of bringing together key stakeholders within the energy sector; to network, debate, and form key relationships in an industry that's ever-changing.
The 48th edition of Middle East Energy will bring together 800 exhibitors, 3 powerful conferences, 5 product sectors, and an exclusive VIP programme, all under one roof! Join 20,000+ energy professionals from 7 – 9 March 2023 at Dubai World Trade Centre, UAE.