Denmark plans 1.3GW green hydrogen project to be powered by offshore wind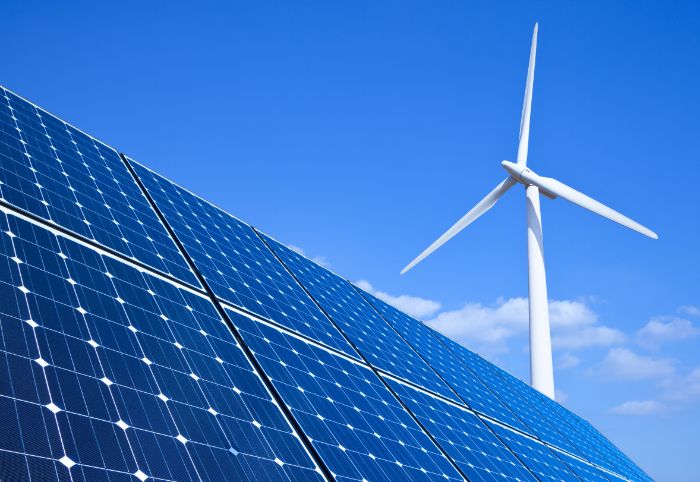 Six of Denmark's largest companies are working on plans to develop a 1.3GW green hydrogen scheme which would be powered by one of the world's largest offshore wind farms

Six Danish companies have signed an agreement to work on developing a green hydrogen and e-fuel production facility that would use 1.3GW of electrolysers powered by offshore wind energy to produce hydrogen for various modes of transport.
The project would require a 3GW offshore wind farm, which would be one of the largest in the world, to provide power to produce hydrogen.
Part of the produced hydrogen would be used to power buses and trucks, with the rest of the hydrogen to be used to produce methanol, which could be used to fuel aircraft and ships. At the heart of the project is planned to be a 1.3GW elecrolyser, which will make hydrogen from water.
The project has the potential to save 850,000 tonnes of carbon emissions annually.
The six companies working on plans for the ambitious project are shipping group AP Moller-Maersk, logistics group DSV Panalpina, ferry company DFDS, Copenhagen airports, airline SAS and renewable energy company Orsted.
The project is planned to be developed in three stages:
To produce a 10MW electrolyser which could provide green hydrogen for buses and trucks by 2023
A 250MW electrolyser to be operational by 2027, which, in combination with CO2 from a local sustainable carbon capture project, could produce renewable methanol for jet fuel
Electrolyser capacity of 1.3GW, operational by 2030, to provide more than 250,000 tonnes of sustainable fuels each year to replace 30 per cent of the fossil fuels currently used at Copenhagen airport
In the Netherlands, Royal Dutch Shell is also currently working on plans to develop a large-scale green hydrogen project to be powered by up to 10GW of offshore wind by 2040.
Energy & Utilities Middle East and Africa Market Outlook Report 2022: Out Now!
The coming years promise opening of new avenues within the energy industry. The latest outlook report from Energy & Utilities highlights the power sector outlook with a focus on both, developed regions, as well as emerging markets.
Explore core findings about the business opportunities, regulatory environment in the Middle East's power market and more about the planned projects and investments in Africa's emerging utilities markets in this latest release.