Demand for off-grid solar remains strong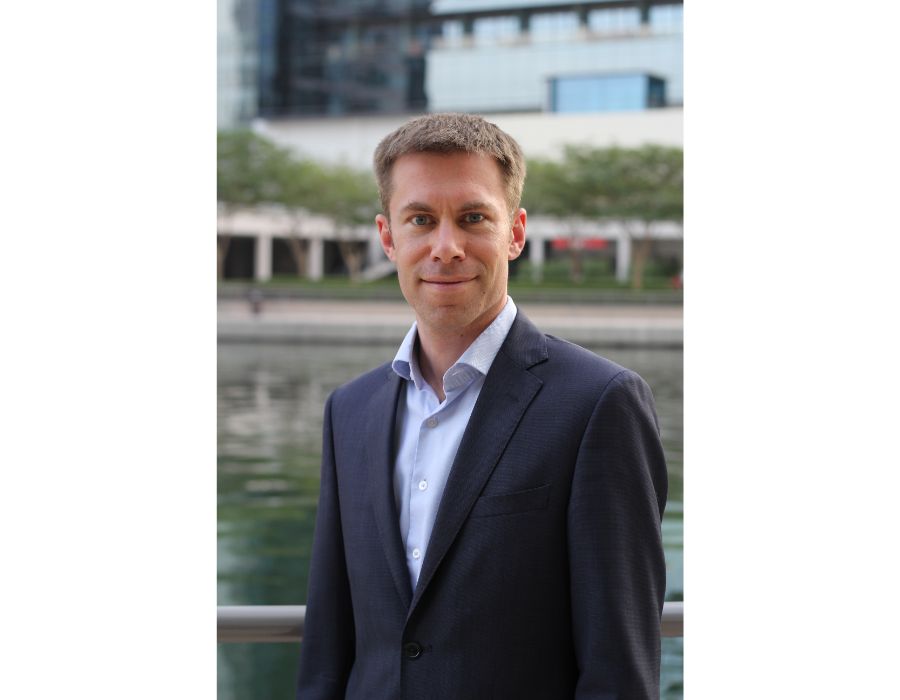 11 Oct 2020
In an exclusive interview with Energy & Utilities, Daniel Zywietz, founder and CEO of Dubai-based Enerwhere, discusses the off-grid and solar rooftop markets and the challenges and opportunities posed by Covid-19
While Daniel Zywietz acknowledges that the region's solar market has been affected by the uncertainty and economic turmoil of Covid-19, Enerwhere, the company he founded, has managed to perform remarkably well in 2020.
The Enerwhere CEO says that the drop in activity for the rooftop solar part of the business has not been felt in the core utility business, which accounts for the majority of Enerwhere's current activities.
"We are accessing two or three different markets which have performed dramatically differently over the past six or nine months," he says.
"In our core utility business, we supply reliable electricity around the clock to commercial and industrial customers that don't have a grid connection. This part has remained extremely stable, I would even say we are slightly up for the year," says Zywietz.
"The reason for this is that, while there may be fewer people in offices, the core activities such as construction, oil and gas, mining and quarrying, have remained relatively unaffected throughout the lockdown. As long as a production facility is running you need power," explains the CEO.
Enerwhere provides off-grid solar-hybrid solutions for commercial and industrial sectors, with photovoltaic (PV) solar installations developed with diesel generators or batteries to provide 24-hour power. The firm offers the micro-grid installations through power purchase agreements (PPAs), with customers paying a tariff for electricity produced over the duration of the concession.
"We expect this part of the business to continue to grow as we build more projects and people learn about the savings that can be made. What we are offering is more competitive than anything else in the market."
Unsurprisingly, the solar rooftop business has not been immune to the impact of Covid-19, which has slowed down decision making and investment decisions across the region.
"The solar rooftop business, which is about 10-20 per cent of our revenue, is where we build, operate and maintain solar plants for companies with typically large factories and warehouses – customers that already have a grid connection, mostly in Dubai," says Zywietz.
Installing solar panels on roofs under Dubai's Shams net-metering scheme can offer businesses significant savings, with any excess power produced deducted from the customers utilities bills. While the potential energy savings of installing solar panels is clear, the prevailing economic conditions in 2020 has led to companies holding off on all but vital expenditures.
"Solar rooftops offer a significant way for businesses to lower their electricity costs – by 40 to 50 per cent," says Zywietz. "But it is a discretionary expense, because if it is not made then they will just continue to keep paying their utilities bills."
"That is where we have seen the biggest impact [of Covid-19], because every decision is a big capex commitment and typically several million dirhams or several million dollars. And even in the case where you sign up for a lease-contract for 15-20 years, you are signing up for a chunk of money over that period and people are worried about the continuity of their business."
Zywietz says that businesses are reassessing their volumes of production in response to the economic conditions, population changes and consumer activity. "This has held people back from making big decisions."
Financing climate
The dramatic fall in cost of producing PV solar over the past decade has been a primary driver of the uptake of clean energy across the Middle East and North Africa (Mena), with costs of generating electricity from PV solar having fallen by 80 per cent since 2010.
The development of solar in the GCC, in particular, over the past five years has also benefitted from attractive financing rates and access to loans for developers. Zywietz says that the fall in interest rates this year has benefitted the large utility-scale projects, under which developers sign offtake agreements with state utilities.
"What you have seen in the region is the utilities, the biggest offtakers in the Middle East, have benefitted directly from the large fall in interest rates for dollar-denominated financing," he explains. "For the recent record tariff in Abu Dhabi, the 2.5GW [Al-Dhafra] project, it was another world record tariff that I don't think would have been possible without a significant drop in the cost of financing."
However, for the commercial and industrial sector which Enerwhere operates, different challenges remain to financing solar projects.
"In the commercial and industrial sector, the situation is more complex because debt financing comes from local banks primarily," says Zywietz. "And while local banks have liquidity – they are cautious in terms of extended credit."
"And although interest rates have come down, tenors are shorter and local banks are not really keen to put money in at super-low interest rates to commercial offtakers for 15 or 20 years. And when you look at total project economics over a 15- or 20-year project timeline, a shorter tenor has the effect of driving up finance rates even if interest rates are the slightly lower or the same."
Zywietz says that the reluctance for banks to permit longer-term tenor loans has counter-acted some of the drop in technology costs for PV solar projects in his sector. However, he expects the technology costs for solar to keep falling.
Falling costs
"The solar sector has a history of reducing technology for more than 20 years, and there is absolutely no indication it is going to stop in the next five or 10 years," he says. "The technology gets cheaper year, and if you have the money right now it's a good investment because nothing can drop your electricity costs by more than 30 or 40 per cent that quickly."
"We have seen some delays over the past six months and we are cautiously optimistic that it will start to loosen up in the next couple of months. There has been a slowdown – but that has not because solar does not work or costs are not falling – they will continue to fall."
Digital drive
Enerwhere is a company that is known for using the latest technologies for its growing portfolio of projects. In February this year, the company commissioned the UAE's first floating solar project, an 80kW project to provide energy for the Zaya Nurai tourist resort. The floating installation utilised bifacial solar panel technology, which you can read more about on Energy & Utilities.
In addition to utilising the latest PV and mounting technologies, the firm is also ensuring that data and analytics play a central role in their developments.
"Monitoring and data analytics is a tool, and we use this tool to figure out what people really need," explains Zywietz. "For clients who don't have a grid connection and receive utility bills, it can be difficult for them to understand their electricity usage and how much they need"
"We use our digital tools to monitor precisely what our clients need minute by minute, and tailor a solution which can provide reliable power around the clock."
In response to the impact of Covid-19 on working sites across the world, Zywietz says the importance of remote data collection has risen even further.
"The ability to monitor electricity and solar performance with equipment remotely, which creates high resolution data to include in our analytics, without doing a site visit is very powerful and that's certainly helped us keep momentum over the last couple of months."