Consortium appointed to develop 100MW solar IPP in South Africa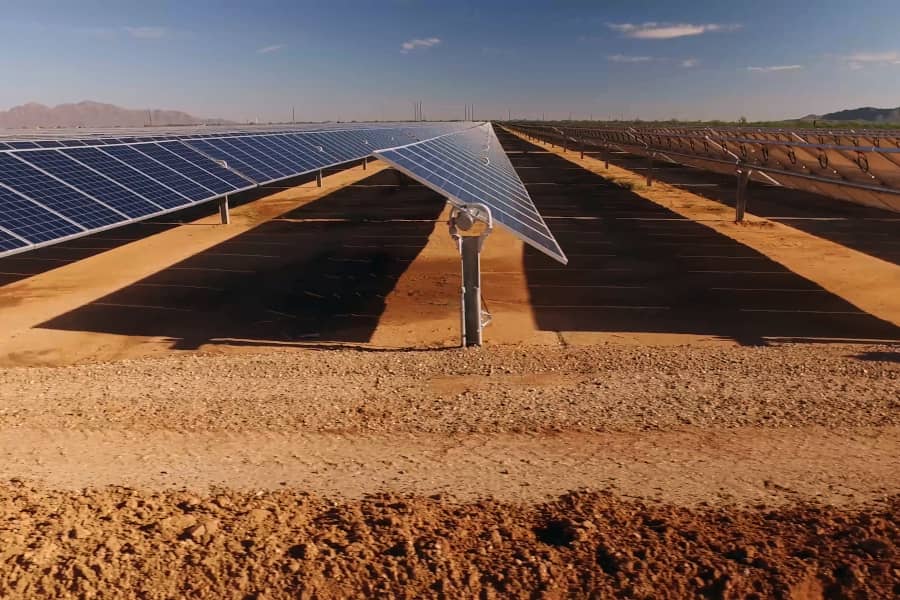 12 Oct 2021
A consortium of France's EDF Renewables and the local Pele Green Energy has been awarded a contract to develop a 100MW solar independent power producer (IPP) project for Anglo American Platinum's Mogalakwena mine in South Africa
A consortium of France's EDF Renewables and the local Pele Green Energy has been awarded a contract to develop a 100MW solar independent power producer (IPP) project for Anglo American Platinum's (Amplant's) Mogalakwena mine in South Africa.
The project is part of Amplants' target of achieving carbon neutrality across all of its operations by 2040.
Construction work on the plant is due to start in the fourth quarter of 2022, with operations due to begin by the end of 2023.
Our selection of Pele Green Energy – EDF Renewables South Africa gives us further momentum towards our environmental goals set out in our Sustainable Mining Plan designed specifically to drive business efficiency, resilience, and agility," said Anglo American Platinum CEO, Natascha Viljoen following the award of the solar contract.
"We are particularly excited about the prospect of using plentiful solar energy to produce green hydrogen at Mogalakwena, as part of a broader project to convert our mine haul trucks to run on zero emission hydrogen fuel cells," said Viljoen.
"Not only will this reduce our environmental footprint, but these technologies rely on platinum group metals (PGMs), which are an essential component in proton-exchange membrane (PEM) fuel cells and PEM hydrogen electrolysers. In turn, this could stimulate additional future demand for PGMs as both technologies roll-out," added the CEO.
Want more Energy & Utilities insight?
Whitepaper: GCC energy transition, by Frost & Sullivan
Get insight and analysis on the investments required in transmission and distribution (T&D) infrastructure and technologies to ensure that GCC power sectors are equipped to deliver some of the world's most ambitious clean energy programmes.