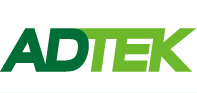 Adtek Electronics Co., Ltd.
4-F-18, No. 14, Ln.609, Sec.5, Chongxin Rd., Sanchong Dist.
24159
New Taipei City
Taiwan
Adtek Electronics Co., Ltd.
ADTEK is a Taiwanese power meter manufacturer that established in 1990 , headquartered in New Taipei City, Taiwan. We are a Power Meter specialist with experience up to 30 years. We offer wide range of product from entry level to high level, coverin...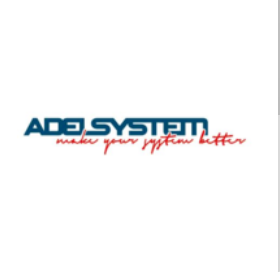 VIA LUIGI BARCHI 9/B
42124
REGGIO EMILIA (RE)
Italy
Founded in 1991, Adelsystem designs and manufactures industrial power supplies with linear and switching technology. Thanks to its experience, more than 250 models made, in different applications, today offers a range of power supplies designed to m...

Jafza 1, Tower A - Office 0607 - Jebal Ali
Dubaï
United Arab Emirates
We are designer & converter of customized value added solutions for industrial performance. Expert in high performance materials converting, we provide : · FILMS & TAPES SOLUTIONS CONVERTING ADHESIVE TAPES – FOAMS – TECHNICAL FILMS – PAPERS & FIBERS...

Sy.No.261/2, Behind Indo Nissin Foods, Haragadde Village, Jigani Industrial Area
560105
Bangalore, Karnataka
India
Adhesive Specialities was a dream incorporated in 2001 by like-minded people to become a preferred manufacturer of Sun Brand Pressure Sensitive Adhesive Tapes with a 100% commitment to quality and reliability. The journey over the years has helped u...

ADHUNIK SWITCHGEARS PVT LTD
PLOT No:1700,HSIIDC INDUSTRIAL ESTATE,RAI.
SONEPAT
DELHI-NCR
131029
Sonepat, DELHI-NCR /HARYANA/INDIA
India
ADHUNIK SWITCHGEARS PVT LTD
Adhunik Switchgears has completed twenty four years in the electric products manufacturing. It seems like yesterday when we began our foray into the then still growing field. Companies took the traditional route to become viable and continue, we tho...

Adsale Exhibition Services Ltd
6th Floor, 321 Java Road
North Point
Hong Kong
Adsale Exhibition Services Ltd
Established in 1986, EP is organized by the China Electricity Council, State Grid Corporation of China and China Southern Power Grid, co-organized by Adsale Exhibition Services Ltd, and fully supported by all major Power Group Corporations and Power...

Adventus International Srl - (DKC Group)
Via dei Ranuncoli n.60
00134
Roma
Italy
Adventus International Srl - (DKC Group)

ADNOC Headquarters Building, Corniche Road
Abu Dhabi
United Arab Emirates
Established in 1971, the Abu Dhabi National Oil Company (ADNOC) is one of the world's leading energy producers. Over its 45-year history, ADNOC has steadily diversified and expanded its operations, comprising 18 companies and subsidiaries to create ...