Cape Town to build its own 60MW solar PV plant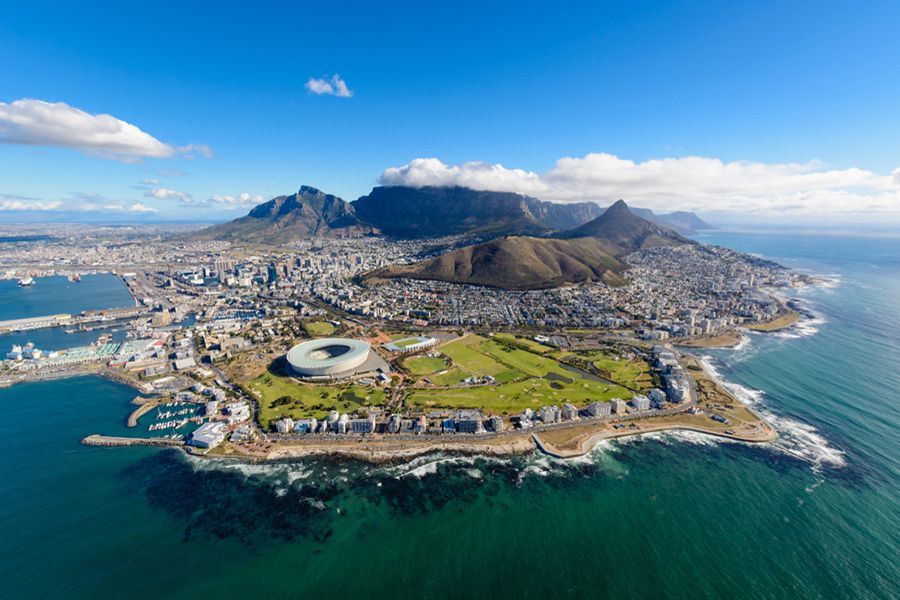 The city targets full protection from Eskom's load-shedding, plans to commission power plant by mid-26, in what is seen as a critical step away from Eskom reliance; new regulation allows SA municipalities to procure own generation capacity
Last March, the City of Cape Town announced plans to design, build and operate a 60MW solar PV plant in Paardevlei, outside Somerset West. The plant will cost about R1.2bn (about $66.1 million) and include battery storage capacity to protect the city against a full stage of load-shedding.
In the first stage of load-shedding, Eskom sheds up to 1,000MW, implemented three times over a four-day (two hours at a time) or eight-day (four hours at a time) period.
The city aims to complete the feasibility study for the plant by the end of the year, begin construction in 2025, and fully commission the power plant by mid-2026.
"This project is another critical step in our journey away from Eskom reliance and towards a load-shedding-free Cape Town," stated Mayor Geordin Hill-Lewis. The mayor also noted that the energy supply challenges present the city with the opportunity to build a green economy.
The C40 Cities Finance Facility (CFF) will support the technical feasibility study of the project. The CFF is funded by the British, French, and German governments and provides cities with technical and financial assistance needed to implement green and just transition projects.
Cape Town also aims to increase private sector clean energy investments through incentives. The city has increased feed-in tariffs to promote rooftop PV deployment. It seeks to improve its grid protections to cover all load-shedding stages. The city has a 3-year target to meet this full protection capacity.
South African municipalities move to end reliance on Eskom
Load-shedding in South Africa has increasingly become worse over the years.
According to the Council for Scientific and Industrial Research's 'Statistics of utility-scale power generation in South Africa' report, 2022 was the most intensive load-shedding year ever. The report estimates an upper load-shedding limit of 11,529GWh compared to 2,521GWh in 2021, 1,798GWh in 2020, and 1,352GWh in 2019.
South African municipalities are actively implementing policies to reduce their dependence on Eskom. In 2020, a new electricity generation regulation allowed South African municipalities to procure new generation capacity through self-generation or direct purchase from independent power providers (IPP). Previously, municipalities could only procure all of their electricity supply from Eskom.
Following this regulation change, several municipalities have begun investing in improving their energy supply. Last year, the Western Cape provincial government announced, as a part of its annual budget, funding for a Municipal Energy Resilience Project (MER) across six municipalities in the region. The project will enable the municipalities to provide an adequate buffer from load-shedding for businesses and residents.
Last year, the city of Johannesburg's utility company, City Power, announced a tender for the procurement of short-term energy supply under the first phase of its independent power producer (IPP) programme. The city currently procures 90 per cent of its energy from Eskom and the remaining capacity from the privately-owned Kelvin Power Station in Gauteng.
The city of Cape Town has set a target of meeting 35 percent of its energy needs from clean energy sources by 2030. The city says it needs about 500MW to bridge the supply gap and cushion residents from the effects of load shedding.
Energy & Utilities reported last year on Eskom's plans to start Battery Energy Storage System projects to provide grid stability during peak periods. E&U reported earlier this year on AMEA Power's intention to deploy up to 1GW renewable power in South Africa.
Energy & Utilities - Middle East and Africa Market, Outlook Report 2023.
This must-have report for industry players offers a thorough understanding of the latest developments, challenges, and opportunities in the region, supported by data, analysis, and expert insights.