Cables business in '23 to be driven by renewable energy increase – an interview with Bassam Naes, Group Marketing Director, Riyadh Cables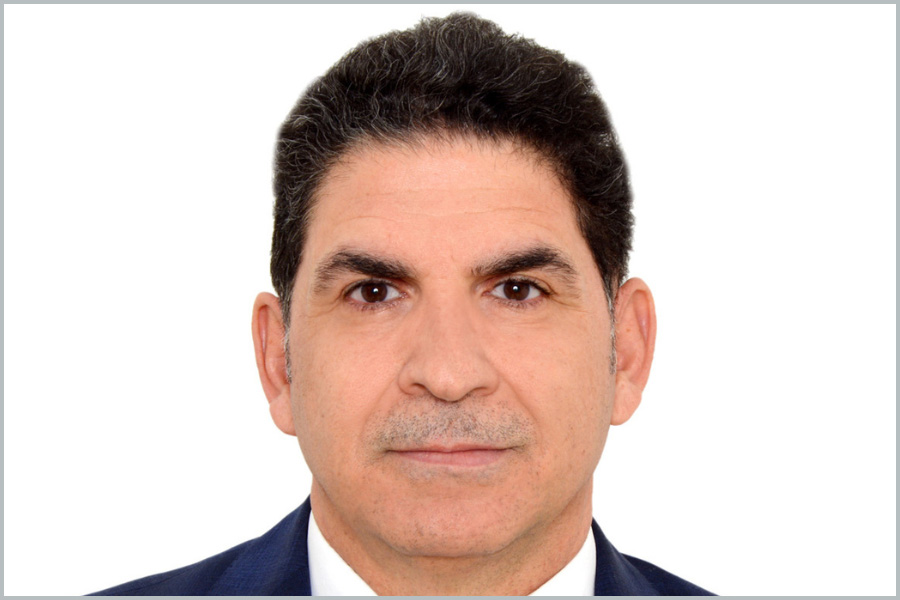 Sponsored Content"Business competition is fierce…In such an environment, we must be very familiar with our clients' highest expectations while increasing our marketing activity," says Bassam Naes, as he reflects on the chainging post-Covid business environment and energy transition
What were the main lessons drawn by Riyadh Cables in addressing the challenges arising from the COVID-19 pandemic and the Ukraine war?
All businesses worldwide are feeling the effects of the coronavirus (COVID-19). Leaders are navigating a wide range of interconnected issues, including ensuring the safety of our employees and customers, bolstering cash and liquidity, reorienting operations, and navigating complex government support programmes, which we were very fortunate to have, as it reduced the impact to the bare minimum due to the action and support, we received primarily from the government.
Then we wake up to the news of a war between Russia and Ukraine, which is being felt around the world, sanctions being imposed, supply chains via Russia, and Ukraine being disrupted. As a result, many raw materials, energy, intermediate products, and transportation services have seen significant price increases.
The main lesson learned was to keep our main assets, our employees, active even if we face some financial difficulties because money can be gained back, but our employees, whom we trained well, are irreplaceable.
Where do you see the most opportunities in 2023?
Fortunately, 2022 was a good recovery year to consider following the pandemic and the Russia-Ukraine war. Many opportunities were created locally in Saudi Arabia because of the Saudi Vision 2030, and the number of mega and giga projects announced this year, in which we have a significant role in providing our power and communication cables.
We anticipate that 2023 will follow the same pattern, owing primarily to an increase in renewable and green energy demand both locally and globally.
What are key themes/trends in the power sector in 2023?
Reaching the global shared goal of a net zero emissions target, green and sustainable energy will be the central theme for 2023, which requires an extensive commitment that transforms the global energy system. While the pathways appear narrow, these are achievable because most of the needed technologies are already available.
What are your business's research and development (R&D) focus areas?
Our R&D team had a list of items to be developed during the coming two years where most of them were approved by our management – these pertain mainly to enhancing our product portfolio and suiting the requirement of international business to increase our export business.
What are your thoughts on rising interest rates and persisting supply chain challenges becoming barriers to business this year?
Bad things happen in business. They just are, so we must learn how to deal with them. How we act during these unexpected, challenging times and our ability to respond will dictate our future business success.
In general, we take our time to figure out the worst-case scenario. Identifying this will help set the course for our next steps to start dealing with the problem in those terms, then, we will be able to find a bridge to success by consulting our qualified team and management, whom they have better experiences.
What is your company's strategy for sustaining success and staying ahead of the competition?
Business competition is fierce, especially in markets where competitors are aggressive. In such an environment, we must be very familiar with our competitors, clients' needs, and highest expectations while increasing our marketing activity, looking for new markets, expanding our offer, updating our image, being the best employer, and planning for future growth.
What impact does the energy transition towards renewable energy/lower carbon emissions have on your business? What challenges/opportunities does it bring?
In any transition, there is a role for everyone to play toward a sustainable energy future. Collective action is needed from all industries, governments, and consumers to be on the same level.
The challenges had been considered and handled properly long back; today, we are looking for a new opportunity we expect from such kind of application.
Everyone knows that oil and gas will be required as energy sources for many decades. Power cables will be used even with the specification changes, but we are already having solutions for renewable energy power cables.
How will Middle East Energy help your company? What products will you be showcasing at the event?
Middle East Energy has always been the region's leading and largest energy event, if not the world. Today, we use MEE as a door opener for our business, primarily in the export market, by showcasing our products and services to the world.
Energy & Utilities - Middle East and Africa Market, Outlook Report 2023.
This must-have report for industry players offers a thorough understanding of the latest developments, challenges, and opportunities in the region, supported by data, analysis, and expert insights.