Bids received for Saudi Red Sea utilities PPP scheme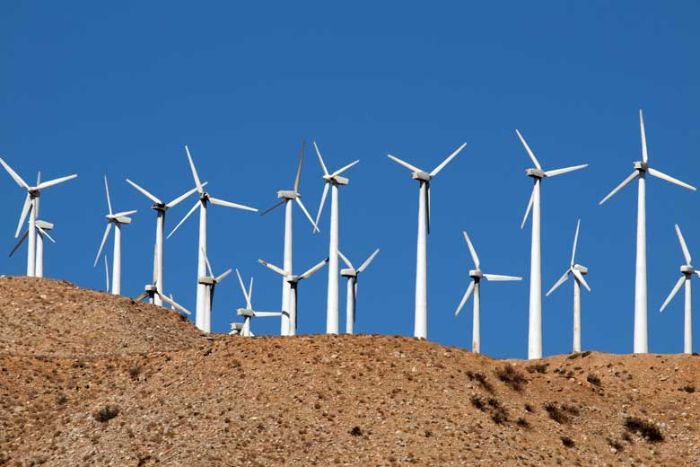 Two consortiums led by Saudi Arabia's Acwa Power and France's Engie submitted best and final offers on 31 August for public-private partnership (PPP) contract on the multibillion-dollar Red Sea Tourism Development project in Saudi Arabia. The Red Sea Development Saudi sovereign wealth vehicle Public Investment Fund (PIF) will provide the guarantee for the 25-year offtake agreement
The two groups vying for the public-private partnership (PPP) utilities project for the multibillion-dollar Red Sea Tourism Development project in Saudi Arabia submitted their best and final offers (BAFO) on 31 August.
Energy & Utilities previously reported that the Red Sea Development Company (TRSDC) had invited the two bidding consortiums which submitted bids on 10 May to submit revised proposals.
The client received original online proposals from the following two consortiums on 10 May:
Acwa Power (local) /Energy China
Engie (France)/Masdar (UAE)/Power China/Mihaona (local) /Saudi Tabreed (local)
Three groups had been prequalified to participate in the tender.
The PPP contract will include the provision of power and water production, sewage treatment and solid waste treatment. The Red Sea Development Company is owned by sovereign wealth vehicle Public Investment Fund (PIF), and the PIF will provide the guarantee for the 25-year offtake agreement.
Under the first phase of the Red Sea development, which is due to be commissioned in 2022, power generation capacity will be required to service a peak demand of 210MW. Power is planned to be generated for the first phase from photovoltaic (PV) solar, wind energy, energy storage batteries and biofuel emergency power.
Under the second phase, which is due to be commissioned by 2030, power generation capacity will be required to meet peak demand of 360MW. The client is planning for geothermal and concentrated solar power (CSP) to add additional capacity by 2030.
For water production, two seawater reverse osmosis (SWRO) plants will be developed with a capacity of 30,000 cubic metres a day (cm/d) under the first phase. The demand will be split between potable water, 21,000 cm/d, and irrigation top-up, 9,000 cm/d.
Under the second phase, an additional SWRO plant will be developed in addition to brine squeezer and chlor-alkali technologies to meet expected demand of up to 50,000 cm/d, split 39,000cm/d and 11,000cm/d between potable water and irrigation top-up respectively.
The selected developer will also be required to provide a sewage treatment plant (STP) with a capacity to treat up to 18,000 cm/d of sewage under the first phase of the project through a constructed wetlands scheme. The peak sewage flow of the development is expected to reach 34,000 cm/d by 2030.
For the waste treatment development, the PPP contract will cover collection, automatic recovery and waste-to-energy production for up to 30 tonnes per day (t/d) under the first day. This will rise to 55 t/d by 2030,
TRSDC was established in line with the kingdom's Vision 2030 economic reform plan to diversify the country's economy and increase the kingdom's tourism sector.
Under the first phase development, TRSDC is planning to develop five islands, two inland sites and deliver 3,000 hotel keys to accommodate 300,000 visitors a year by 2022. By 2030, the client hopes to have developed 22 islands, six inland sites and have delivered 8,000 hotel rooms to service up to 1 million visitors a year.
Energy & Utilities - Middle East and Africa Market, Outlook Report 2023.
This must-have report for industry players offers a thorough understanding of the latest developments, challenges, and opportunities in the region, supported by data, analysis, and expert insights.