Barakah nuclear plant near to full operation with 4th reactor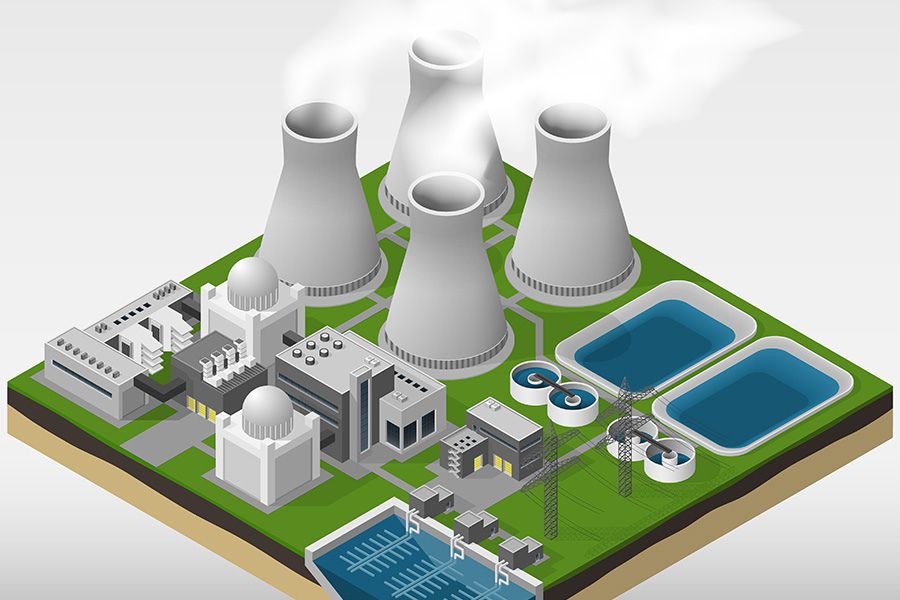 ENEC says operational readiness testing underway to gain FANR approval, bringing Unit 4 on-line, raising plant's generation capacity to 5.6GW; will deliver more than 40TWh electricity per year to meet 25% of the UAE's electricity needs
The Emirates Nuclear Energy Corporation (ENEC) announced last week that Unit 4, the fourth and final unit at the Barakah Nuclear Energy Plant in Abu Dhabi, has begun operational readiness preparations.
Barakah's operations team have now begun operational readiness testing required to demonstrate the unit is ready to receive its Operating License from the UAE's independent nuclear regulator, the Federal Authority for Nuclear Regulation (FANR).
Lessons learned from the previous three units have been incorporated into Unit 4, according to a statement from ENEC. The news comes following commercial operations of Unit 3 earlier in 2023, which joined Units 1 and 2 in generating 30TWh annually.
Once commercially operational, Unit 4 will raise the Barakah Plant's total clean electricity generation capacity to 5.6GW, equivalent to 25% of the UAE's electricity needs, delivering more than 40TWh of clean electricity per year.
The Barakah Plant has already had an impact on the UAE's energy landscape, according to ENEC. During the winter months, the plant met up to 48% of Abu Dhabi's electricity requirements with zero-carbon electricity.
HE Mohamed Ibrahim Al Hammadi, Managing Director, and Chief Executive Officer of ENEC, said: "Every year since 2020, we have added another unit to deliver 10TWh of 24/7, emissions free power to the grid.
"With Unit 4 now moving towards becoming operational we will soon meet our mission to generate 25% of the Nation's electricity."
Barakah just the beginning
Barakah is just the beginning, according to ENEC. The agency says that it is focused on exploring and incubating strategic investments in nuclear energy locally and internationally that support the UAE's growth and development goals.
ENEC's other efforts in research include areas like development of Small Modular Reactors (SMRs), clean hydrogen and other clean technologies. The Barakah Plant's baseload, constant clean electricity provides the 'always on' foundation for the Emirate's solar plants whilst removing millions of tons of carbon emissions annually.
Energy & Utilities has been closely following every development of the Barakah plant, having reported on the second unit of the Barakah nuclear power plant. The activation of the second reactor came a year after the start-up of the first reactor and five months after commercial operations of the first reactor began. Operations for the first reactor of the 5.6GW Barakah nuclear power plant began on 1 August 2020.
Energy & Utilities also covered the construction being completed on the third unit of the Barakah nuclear plant in 2021. The report said that Nawah (ENEC's operations and maintenance subsidiary) would gradually raise the power levels, a process known as power ascension testing (PAT), until the 1.4GW second unit is fully operational.
David Haziri contributed reporting
Energy & Utilities - Middle East and Africa Market, Outlook Report 2023.
This must-have report for industry players offers a thorough understanding of the latest developments, challenges, and opportunities in the region, supported by data, analysis, and expert insights.