August bid date set for $3.5bn Ras al-Khair plant privatisation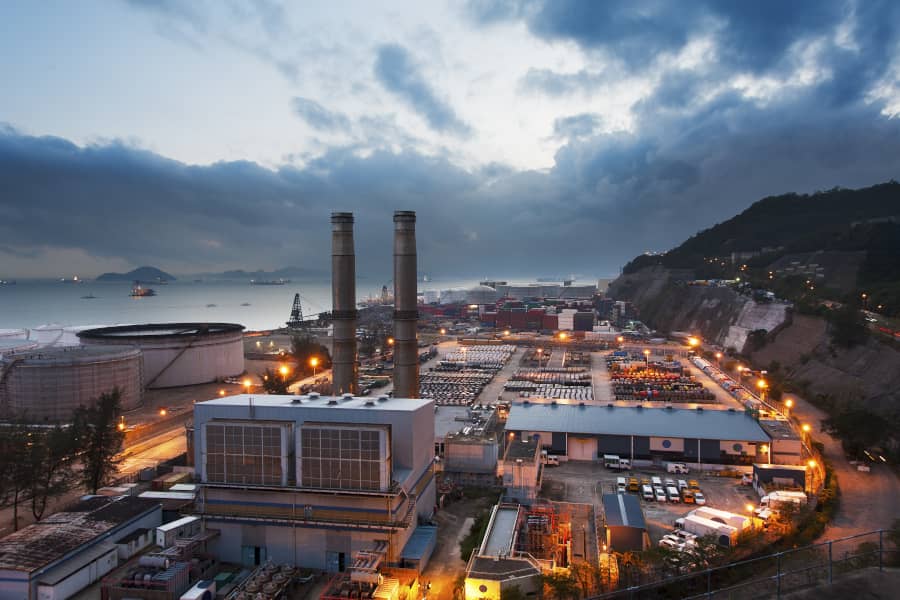 5 Apr 2021
Bid submission date for privatisation of Ras al-Khair power and desalination plant has been moved back two months to 1 August
Saudi Arabia has moved the bid submission date for the planned privatisation of the Ras al-Khair privatisation back by two months to 1 August.
Energy & Utilities had previously reported that the kingdom's Saline Water Conversion Corporation (SWCC) had set a date of 1 June for submission of request for proposals (RFP) for the privatisation of the existing Ras al-Khair desalination and power plant, a deal which is likely to be worth up to $3.5bn.
The prequalified groups for the RFP are:
Acwa Power (local)
China Power International Holding/ Ajlan & Bros Energy Company (local)
Engie (France)
Jera (Japan)
Marubeni Corporation (Japan)
NTPC (India)
China Huadin Hong Kong (CHDHK)/ Beijing Enterprises Water Group (BEWG)
SWCC has revealed that the winning bidder/consortium will acquire a 60 per cent in the Ras al-Khair (RAK) project company, giving it management and operational control of the plant.
Saudi Arabia's Saline Water Conversion Corporation (SWCC) received prequalification documents on 15 October. Energy & Utilities reported in June that SWCC had received expression of interest (EOI) from 37 firms for the Ras al-Khair privatisation scheme.
The privatisation process is being overseen by the Supervisory Committee for the privatisation of the water sector with support from the Ministry of Environment, Water and Agriculture (MEWA), National Centre for Privatisation (NCP) and Saudi Water Partnerships Company (SWPC).
The Ras al-Khair plant has current operating desalination capacity of 1.05 million cubic metres a day (cm/d) and a power generation capacity of 2.65GW. The plant has a current book value of SR12-13bn ($3.3-3.5bn), according to sources close to the privatisation programme.
The plant has one of the largest desalination capacities in the world, which is devliered through a hybrid-configuration of multi-stage flash (MSF) thermal desalination and reverse osmosis (RO) membrane technology. MSF accounts for about 70 per cent of the total capacity, with RO accounting for the remaining 30 per cent.
The RO plant has been in operation since 2014, with the MSF desalination component and the power generation capacity coming online in 2015 and 2016 respectively.The water desalination plant was built by South Korea's Doosan, with China's Sepco 3 delivering the power plant.
The power plant has gas turbines installed from Germany's Siemens.The plant has a total of about 800 employees, with SWCC employees accounting for 400 of these, and Doosan and Sepco 3 also accounting for about 400.
The planned privatisation of SWCC's assets is being overseen by the kingdom's Privatisation Supervisory Committee.
The programme to privatise existing SWCC assets was first launched in 2008, however little progress was made until the launch of the kingdom's Vision 2030 in 2016, with the privatisation of state assets forming a central pillar of the ambitious reform programme.
SWCC appointed France's BNP Paribas as the lead and financial adviser for the planned privatisation in October 2017. SWCC is also being adviser by Atkins, technical adviser, Ernst & Young, accounting adviser and Clifford Chance and the local Abuhimed Alsheikh Alhagbani law firm (AS&H) as legal advisers.
Want more Energy & Utilities insight?
Free energy tutorials at your fingertips this May and June with Middle East Energy Online
Be confident in finding the inspiration you need to navigate the energy evolution. Be energised by 40 hours of free virtual seminars, tech demos, case studies and thought leadership, to help you find the answer to your project challenges, only through Middle East Energy 2021. Plus, discover over 150 renewable and clean energy, transmission & distribution, critical & backup power and energy consumption & management suppliers and solution specialists, from solar and green hydrogen to automation solutions, EV controls, plus switchgears and components.