Arctech to supply trackers for 2GW Al-Dhafra solar project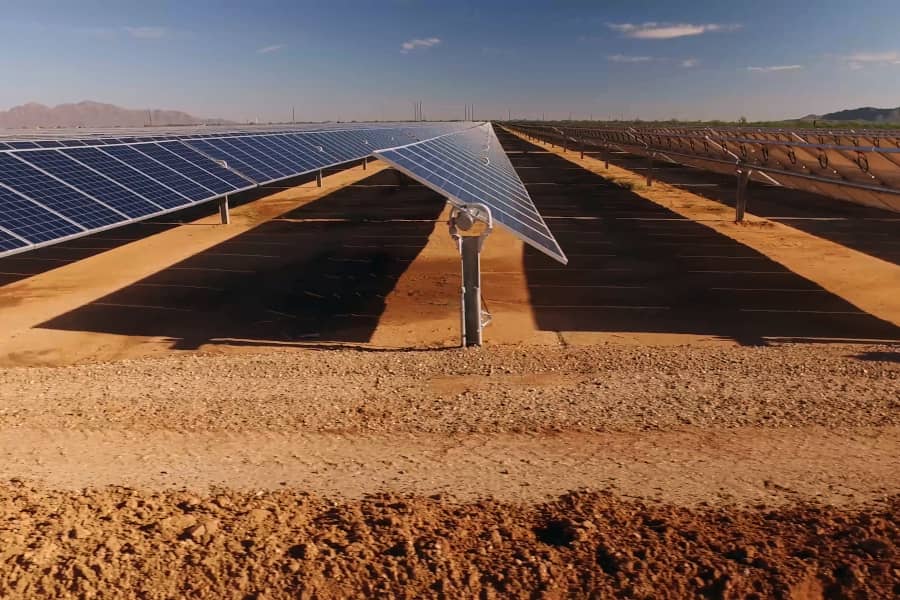 8 Sep 2021
China's Arctech has signed an agreement to supply trackers for the 2GW Al-Dhafra photovoltaic (PV) solar project which is being developed in Abu Dhabi, UAE
China's Arctech has signed an agreement to supply trackers for the 2GW Al-Dhafra photovoltaic (PV) solar project which is being developed in Abu Dhabi, UAE.
Arctech received the order from China Machinery Engineering Corporation (CMEC), the engineering, procurement and construction (EPC) contractor for the Al-Dhafra project.
The Al-Dhafra independent power producer (IPP) project is being developed by a consortium of France's EDF and China's Jinko Power. The consortium was awarded the contract to develop the plant in July 2020.
The consortium subsequently awarded the EPC contract to CMEC in a deal estimated to be worth up to $1bn.
"As the largest PV project in the Middle East, the equipment selection of [the] Al Dhafra PV2 plant has attracted worldwide attention," Arctech global business president Guy Rong was quoted in a press statement.
"To win this project, Arctech invested thousands of hours of engineer resources from offices in China, the UAE and Spain, analysed dozens of tracking system configurations and submitted more than 30,000 pages of technical documents," added Rong.
Once operational, the Al-Dhafra Solar PV IPP will be the world's largest single-site solar power plant, using approximately 3.5 million solar panels to generate enough electricity for approximately 160,000 homes across the UAE.
The Al-Dhafra PV IPP project, which had received a record tariff of $cents1.35/kWh, reached financial close in December 2020. Abu Dhabi utility Taqa and UAE clean energy firm Masdar will own 60 per cent of the project, with the EDF/Jinko Power consortium holding the remaining 40 per cent.

The Al-Dhafra IPP will be Abu Dhabi's second major PV solar scheme.

In February 2017, the emirate awarded a contract to a consortium led by Japan's Marubeni Corporation and China's Jinko Solar to develop a 1,177MW PV solar IPP at Sweihan, the world's largest single-site solar project. The Sweihan IPP was fully commissioned in June 2019. The PV solar panels for the project were manufactured by Jinko Solar.
Want more Energy & Utilities insight?
Whitepaper: GCC energy transition, by Frost & Sullivan
Get insight and analysis on the investments required in transmission and distribution (T&D) infrastructure and technologies to ensure that GCC power sectors are equipped to deliver some of the world's most ambitious clean energy programmes.