ARC Power to continue mini-grid development in Rwanda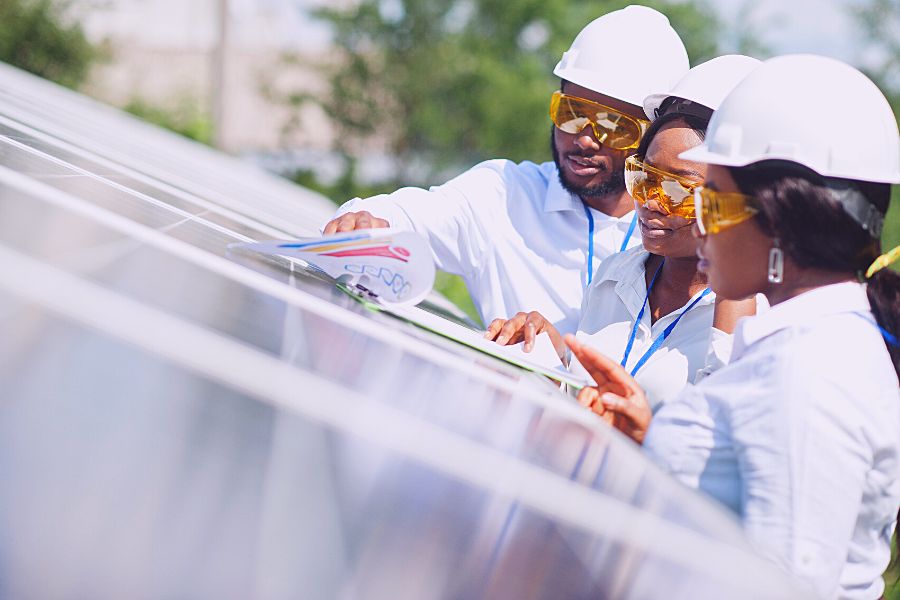 Africa-focused developer to get ongoing support through new REPP equity position, advancing its AC power generation systems ; company seeks scale with more solar projects in Rwanda and Mozambique
The UK government-funded Renewable Energy Performance Platform (REPP), managed by fund manager Camco, has agreed to take an equity position in mini-grid developer ARC Power. UK-based ARC Power is developing off-grid and grid-tied AC power generation systems (ARCs) and distribution networks in Africa.
REPP made two convertible loans to ARC Power beginning in 2019, which enabled the company to pursue a plan to build a large portfolio of solar mini-grids in Rwanda.
Under an exit deal, REPP has agreed to a repayment of the loans as well as a partial equity conversion, according REPP's statement last week. The repayment will settle ARC Power's debt to REPP, while the equity conversion will further support the company's expansion plans in Rwanda.
The early-stage financing enabled the developer to finalise the initial phase of its project in Rwanda, which involved the construction of four mini-grid generation systems serving six distribution networks. These networks are now supplying electricity to 14 villages in Bugesera and Gatsibo Districts and have so far connected over 10,000 people, 153 microbusinesses and three critical services to electricity for the first time.
Rwanda has set a target of extending energy access to its entire population by 2024. ARC Power is currently collaborating with the Government of Rwanda to achieve this through construction of grid-connected mini-grids and standalone systems.
"The repayment of the loans, with partial conversion of the accrued interest into equity, secures REPP's capital and retains significant upside exposure. It also demonstrates our continued faith in the company to deliver on its impressive plans for expansion and asserting itself as one of the leading mini-grid developers in the region," said Ben Hugues, Investment Director and REPP Lead at Camco.
"We are very pleased to have REPP as a shareholder ahead of our next phase of growth," said Karl Boyce, CEO of ARC Power.
"Having successfully delivered the first phase, ARC Power has secured a significant pipeline across four countries in East and Southern Africa, and we are now working on our Series-A to allow us to really scale in line with our vision of building a pan-African clean utility business."
Outside of Rwanda, ARC Power has recently secured the largest national concession to roll out mini-grids in Mozambique through its in-country partners, with construction due to start imminently on a large mini-grid in Gaza Province that will connect more than 3,000 people to electricity for the first time.
Rwanda is developing a mix of energy sources, including thermal, methane gas, hydropower and solar power to achieve its power access target. Projects led by private power providers are combining funding from the national government, international agencies and commercial banks. The challenge is great, as approximately 75% of the country's households currently have access to electricity. The government's new access target foresees a 70/30 mix of grid-connected and off-grid solutions.
Energy & Utilities reported in February that Rwanda signed a multi-faceted MoU with TotalEnergies to deploy a wide range of efficient thermal power and clean energy solutions. E&U reported in April that Rwanda was among nine African countries to be targeted for renewable energy projects by Norwegian developer Scatec.
The Renewable Energy Performance Platform (REPP), managed by Camco, works to mobilise private sector development activity – and investment – in small to medium-sized projects (typically up to 25 MW) in Sub-Saharan Africa. It is supported with funding from the UK's International Climate Finance through the Foreign, Commonwealth and Development Office.
Energy & Utilities - Middle East and Africa Market, Outlook Report 2023.
This must-have report for industry players offers a thorough understanding of the latest developments, challenges, and opportunities in the region, supported by data, analysis, and expert insights.