Angola Solar Sector Set for Growth with Multiple Financing Commitments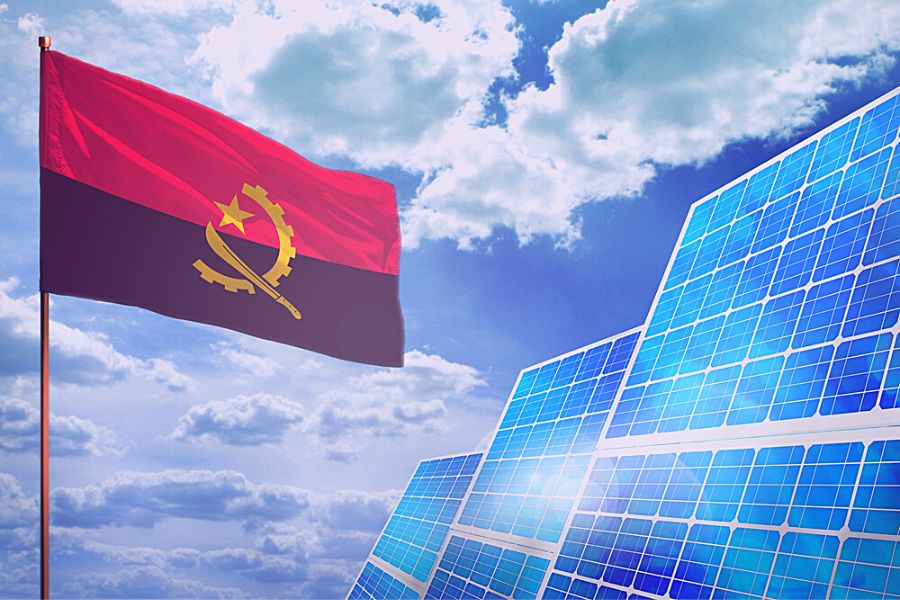 US bank approves $900 mn for two 500MW solar plants to be developed by US companies; Standard Chartered announces €1.29bn for 48 hybrid solar PV installations to help 1 million in rural areas
Angola has received major financial commitments over the past month to build utility-scale and distributed solar power throughout the country. This funding advances the country's National Development Plan 2018-2022, in which the Angolan government had set a target of generating 700MW of its total energy mix from renewables by 2025 and identified solar as key to improving energy access.
$900m from US for 500MW projects
In June, the Board of Directors of the Export-Import Bank of the United States (EXIM) approved an over $900 million direct loan to the Angolan Ministry of Energy and Water. The funds will support the construction of two solar PV power plants in the country.
According to a statement from the bank, both plants "will generate over 500MW of renewable power; provide access to clean energy resources across Angola; help Angola meet its climate commitments; and support exports of U.S. solar panel mounting systems, connectors, switches, sensors, and other equipment."
The project being developed by the Government of Angola, U.S. firm AfricaGlobal Schaffer, and U.S. project developer Sun Africa. It was initially announced during the 2022 G7 Summit. It is EXIM's largest renewable energy transaction.
EXIM President and Chair Reta Jo Lewis noted that the bank is "proud to take part in this important project, which will increase access to electricity in Angolan communities using clean energy technology."
She added that the transaction aligns with President Biden's Partnership for Global Infrastructure and Investment (PGII) initiative and advances EXIM's efforts to promote clean energy exports. The PGII is a collaborative partnership of G7 countries to finance digital and energy infrastructure in developing nations.
Financing for solar mini grids
In June, Standard Chartered bank announced the provision of €1.29bn in financing to the Angolan Ministry of Finance to construct solar PV mini grids.
According to a press statement from the bank, the loan will finance the deployment of 48 hybrid solar PV generation systems plus storage. These systems will provide energy access for communities not connected to the national electricity grid.
The Angolan Ministry of Energy and Water is developing the project, while the engineering procurement and construction (EPC) contractor is Portugal-based MCA Group. German Export Credit Agency Euler Hermes (Allianz Trade) will provide export credit guarantees to support €1.2 billion while the remaining €90m is a commercial loan.
About 1 million people spread across 203,000 households in 60 communities will benefit from the project. The mini grids will help rural villages in Moxico, Lunda Norte, Lunda Sul, Bié, and Malanje provinces to become "more self-sufficient and less reliant on Angola's main electricity network."
The funds will also support grid expansion in Malanje with new lines and networks connecting it to other municipalities.
Energy & Utilities reported last month that Angolan government officials inaugurated the first phase of the 50MW Caraculo solar PV project. E&U also reported on increasing flows of sovereign wealth money moving into energy sector investment in Angola, Uganda, Zambia, Tanzania and elsewhere.
Energy & Utilities - Middle East and Africa Market, Outlook Report 2023.
This must-have report for industry players offers a thorough understanding of the latest developments, challenges, and opportunities in the region, supported by data, analysis, and expert insights.