AMEA Power commissions Jordan solar plant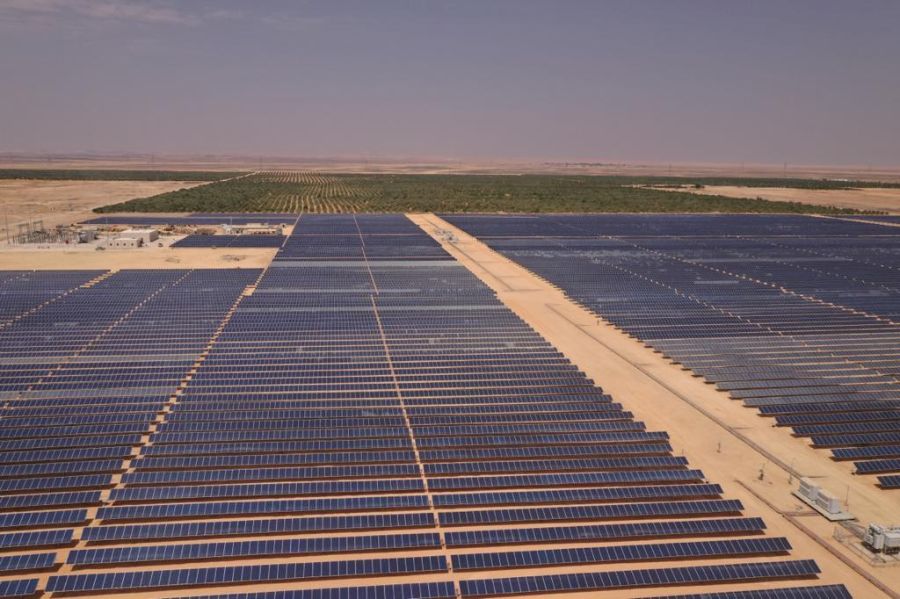 8 Sep 2021
Dubai-based AMEA Power has commissioned its 50MW Al-Husainiyah solar project in Jordan, the developer has revealed
Dubai-based AMEA Power has commissioned its 50MW Al-Husainiyah solar project in Jordan, the developer has revealed.
The Al-Husainiyah wind independent power producer (IPP) project was awarded to a consortium of AMEA Power, lead developer with 70 per cent ownership, and the local Philadelphia Solar, which has the remaining 30 per cent stake.
The photovoltaic (PV) solar project was tendered and awarded under the second round of Jordan's feed-in-tariff (FiT) programme. The plant is located in the Ma'an governorate, 200km south of Jordan's capital city of Amman.
Al-Husainiyah Power Generation Company, the special purpose vehicle (SPV) established to operate the plant, will operate the project for 20 years. The PV plant will supply 50,000 households with affordable clean energy, and will reduce CO2 emissions by more than 3 million tonnes over the 20-year period.
More than 200,000 solar panels for the project were manufactured locally in Philadelphia's solar facility in Jordan. During the construction phase, the Al-Husainiyah plant employed more than 400 people.
Al Husainiyah was supported with financing from FMO and DEG. This is the first internationally financed utility scale solar park in Jordan that deploys locally manufactured PV modules.
Hussain AlNowais, Chairman of AMEA Power, commented: "We are delighted to announce another great milestone for AMEA Power. This is AMEA Power's third operational power plant globally and the company's second operational plant in Jordan. We continue to support Jordans's ambitions to increase the share of renewables in its power mix to 30% by 2030, and to reduce the country's dependency on fossil fuels," Hussain AlNowais, Chairman of AMEA Power, commented following the commissioning of the Al-Husainiyah project.
AMEA Power now has 100MW of renewable energy capacity under operation in Jordan, with its 50MW Abour wind project reaching commercial operation in July 2021.
AlNowais also revealed that AMEA Power was expecting to achieve financial close imminently on solar and wind projects with a total capacity of 1,200MW. The projects, which will require investment upwards of $1bn, are located in Egypt, Tunisia, Ivory Coast and Burkina Faso.
Want more Energy & Utilities insight?
Whitepaper: GCC energy transition, by Frost & Sullivan
Get insight and analysis on the investments required in transmission and distribution (T&D) infrastructure and technologies to ensure that GCC power sectors are equipped to deliver some of the world's most ambitious clean energy programmes.