Alain Charles Publishing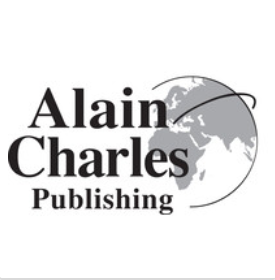 Company Description
Alain Charles Publishing has been at the forefront of international publishing for more than half a century. With publications serving half a million readers across four continents, Alain Charles has pioneered business publishing in many areas of the developing world.

Essentially Alain Charles publications are conduits, putting buyers in touch with sellers. The developing areas of the world want the latest products, business methods and techniques. Alain Charles publications provide them with a vital showcase to see, enquire about and buy the latest equipment and services.


Categories
Company
Alain Charles Publishing
Website
Address
P.O. Box: 502207, Dubai
United Arab Emirates
List your business
Create a business listing on the Energy & Utilities markeplace
Sign up for the FREE Energy newsletter
The latest news and analysis sent to your inbox.