Adnoc invites interest in large water treatment and transportation project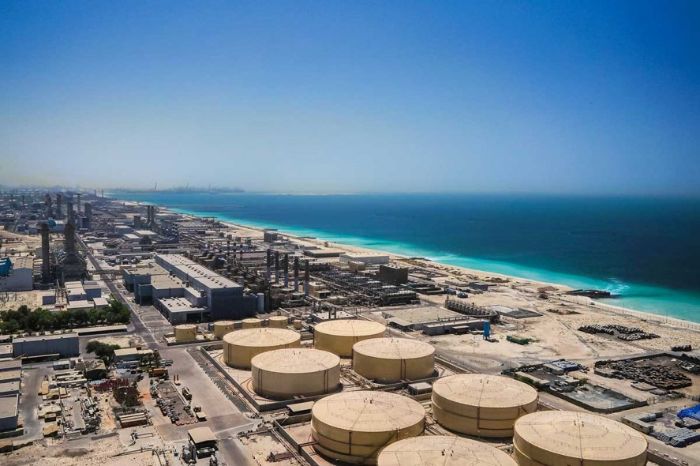 Abu Dhabi National Oil Company (Adnoc) has invited companies to submit expressions of interest (EOI) in a project to develop large-scale water treatment and transportation infrastructure under a build, own, operate and transfer (BOOT) basis
Abu Dhabi National Oil Company (Adnoc) has invited companies to submit expressions of interest (EOI) in a project to develop large-scale water treatment and transportation infrastructure under a build, own, operate and transfer (BOOT) basis.
Companies have until 15 March to submit EOI for the project, which is referred to as 'Project Wave.'
The project will involve the development, financing, construction, operation and maintenance of two standalone greenfield seawater nanofiltration plants with a combined treatment capacity of 210 million imperial gallons a day. The project will also involve the construction of pumping stations and transmission pipelines to transport the treated water to onshore fields, which will require approximately 450km of new pipeline infrastructure.
Energy & Utilities reported in February that Adnoc had invited consultants to submit proposals for two water treatment plants at Al-Mirfa and Al-Nouf and associated pipeline infrastructure.
The project has been designed with the intention to replace the current aquifer water injection systems used for maintaining reservoir pressure in onshore fields in Abu Dhabi with more sustainable water resources. The plant also forms part of Adnoc's strategy to reduce carbon emissions in its development activities, with the scheme expected to increase efficiencies and lead to a net reduction in CO2 emissions.
The successful bidders will form a special purpose vehicle (SPV) with Adnoc to deliver the BOOT scheme, with a long-term water treatment and transportation agreement (WTTA) to be signed between the SPV and Adnoc, the offtaker for the scheme. The project will be fully returned to Adnoc at the end of the WTTA.
Want more Energy & Utilities insight?
Whitepaper: GCC energy transition, by Frost & Sullivan
Get insight and analysis on the investments required in transmission and distribution (T&D) infrastructure and technologies to ensure that GCC power sectors are equipped to deliver some of the world's most ambitious clean energy programmes.