Acwa Power signs biofuel agreement for Red Sea Tourism project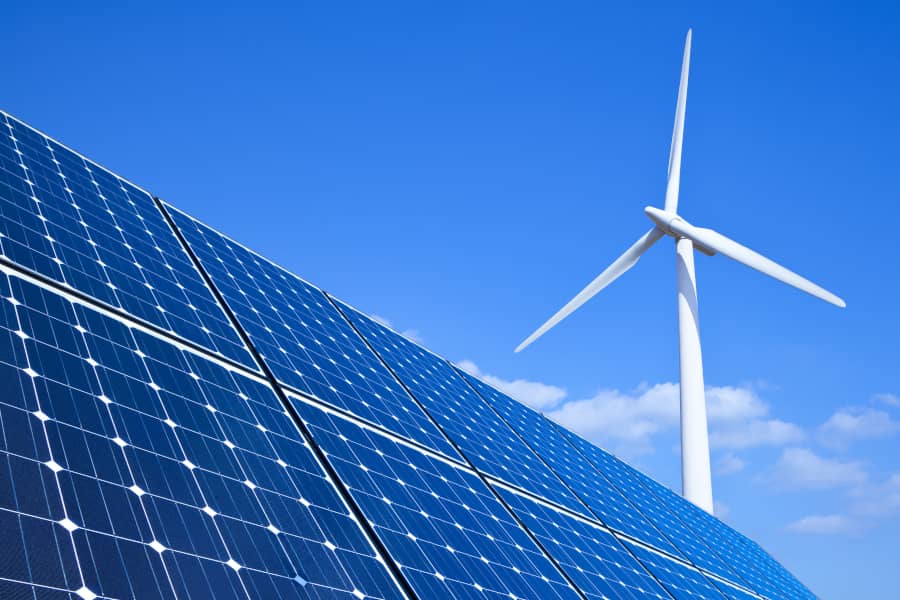 1 Jun 2021
Local developer Saudi Arabia has signed a memorandum of understanding (MoU) with UAE-based Neutral Fuels for future collaboration on the supply of biofuel for the Red Sea Tourism Development on the Red Sea Coast of Saudi Arabia
Local developer Saudi Arabia has signed a memorandum of understanding (MoU) with UAE-based Neutral Fuels for future collaboration on the supply of biofuel for the Red Sea Tourism Development on the Red Sea Coast of Saudi Arabia.
The MoU sets out collaboration for the future supply of Neutral Fuels' Net Zero Biofuel. The biofuel is set to fuel the entire site's transportation network.
Neutral Fuels has begun setting up a biorefinery in Saudi Arabia to serve the project. The site will very quickly begin to resemble a city, dovetailing with the Neutral Fuels city-scale local/local/local business model in which biofuel is made from local used vegetable cooking oil in a local facility for use by local customers.
Acwa Power was awarded the public-private partnership (PPP) contract by the Red Sea Tourism Development Company (TRSDC) to develop the utilities and related infrastructure for the Red Sea Tourism project in November 2020.
Acwa Power, in consortium with Energy China, submitted a best and final offer (BAFO) on 31 August 2020 along with the other bidding consortium, led by UAE's Masdar and France's Engie. Both groups had submitted original proposals on 10 May.
The PPP contract will include the provision of power and water production, sewage treatment and solid waste treatment. The Red Sea Development Company is owned by sovereign wealth vehicle Public Investment Fund (PIF), and the PIF will provide the guarantee for the 25-year offtake agreement.
Under the first phase of the Red Sea development, which is due to be commissioned in 2022, power generation capacity will be required to service a peak demand of 210MW. Power is planned to be generated for the first phase from photovoltaic (PV) solar and wind energy, with 1GWh of battery storage included.
The 1GWh is expected to allow the resort to remain completely off-grid and powered by renewables day and night.
Under the second phase, which is due to be commissioned by 2030, power generation capacity will be required to meet peak demand of 360MW. The client is planning for geothermal and concentrated solar power (CSP) to add additional capacity by 2030.
For water production, two seawater reverse osmosis (SWRO) plants will be developed with a capacity of 30,000 cubic metres a day (cm/d) under the first phase. The demand will be split between potable water, 21,000 cm/d, and irrigation top-up, 9,000 cm/d.
Under the second phase, an additional SWRO plant will be developed in addition to brine squeezer and chlor-alkali technologies to meet expected demand of up to 50,000 cm/d, split 39,000cm/d and 11,000cm/d between potable water and irrigation top-up respectively.
The selected developer will also be required to provide a sewage treatment plant (STP) with a capacity to treat up to 18,000 cm/d of sewage under the first phase of the project through a constructed wetlands scheme. The peak sewage flow of the development is expected to reach 34,000 cm/d by 2030.
For the waste treatment development, the PPP contract will cover collection, automatic recovery and waste-to-energy production for up to 30 tonnes per day (t/d) under the first day. This will rise to 55 t/d by 2030,
TRSDC was established in line with the kingdom's Vision 2030 economic reform plan to diversify the country's economy and increase the kingdom's tourism sector.
Under the first phase development, TRSDC is planning to develop five islands, two inland sites and deliver 3,000 hotel keys to accommodate 300,000 visitors a year by 2022. By 2030, the client hopes to have developed 22 islands, six inland sites and have delivered 8,000 hotel rooms to service up to 1 million visitors a year.
The Red Sea Project is expected to prevent an estimated 500,000 tonnes of CO2 emissions each year by using renewable energy and has already surpassed significant construction milestones. Work remains on track to welcome its first guests by the end of 2022, when the international airport and first hotels are due to open.
Want more Energy & Utilities insight?
Free energy tutorials at your fingertips this May and June with Middle East Energy Online
Be confident in finding the inspiration you need to navigate the energy evolution. Be energised by 40 hours of free virtual seminars, tech demos, case studies and thought leadership, to help you find the answer to your project challenges, only through Middle East Energy 2021. Plus, discover over 150 renewable and clean energy, transmission & distribution, critical & backup power and energy consumption & management suppliers and solution specialists, from solar and green hydrogen to automation solutions, EV controls, plus switchgears and components.