ACWA power's bash wind farm project: A pioneering step towards renewable energy in Uzbekistan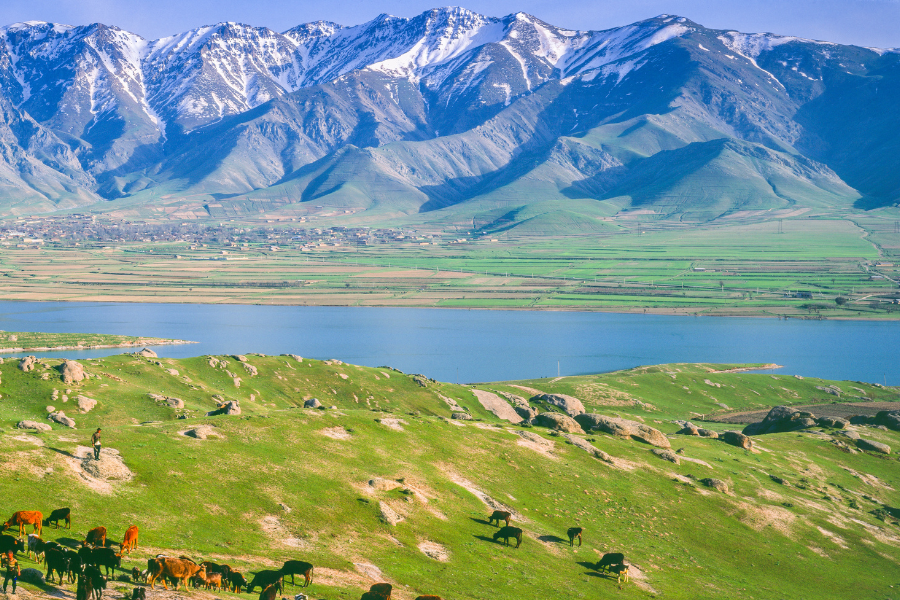 Located in the Bukhara region of Uzbekistan, the Bash Wind Farm project represents a significant leap towards renewable energy advancement in Central Asia. Developed by the leading global renewable energy project developer, ACWA Power, the wind farm project is set to become a major player in Uzbekistan's drive towards a sustainable energy future.
PROJECT HIGHLIGHTS
Equipped with 79 wind turbines, each with a capacity of 6.5 MW, making it the largest wind farm in Central Asia.
Expected to generate more than 1,650 GWh of electricity annually, sufficient to power over 1 million homes.
Projected to cut carbon dioxide emissions by 750 tonnes per year, contributing to global climate goals.
Significant milestone reached with the installation of the first wind turbine, marking the start of construction and a step closer to the project's completion, slated for the first quarter of 2025.
INVESTMENT AND ECONOMIC IMPACTS
The Bash Wind Farm project is not only a major investment in Uzbekistan's renewable energy sector, but it is also an initiative that will help diversify the country's energy mix, reduce its reliance on fossil fuels, and stimulate local economic growth.
ACWA Power's commitment to the Uzbekistan energy sector is further underscored by its expansive portfolio in the country, comprising 10 projects with a combined investment value of $7.5 billion.
FINANCING AND EMPLOYMENT OPPORTUNITIES
The project's financial backing comes from a consortium of banks, including the European Bank for Reconstruction and Development (EBRD), the Asian Development Bank (ADB), and the Islamic Development Bank (IsDB).
In addition to its environmental benefits, the Bash Wind Farm project is expected to create over 1,000 jobs during both its construction and operational phases, providing a significant boost to the local economy.
SUSTAINABILITY AND STANDARDS
The Bash Wind Farm project is being implemented in line with the highest international standards for environmental and social sustainability, exemplifying a responsible approach to renewable energy development.
Energy & Utilities - Middle East and Africa Market, Outlook Report 2023.
This must-have report for industry players offers a thorough understanding of the latest developments, challenges, and opportunities in the region, supported by data, analysis, and expert insights.