Acwa Power breaks ground on Azerbaijan wind project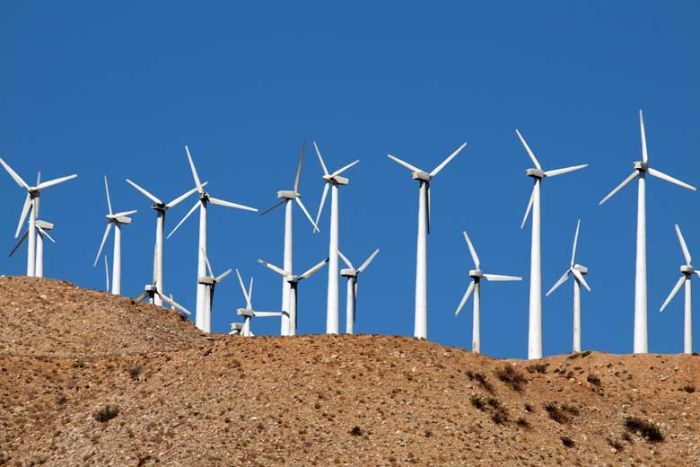 Saudi Arabia's Acwa Power has started construction works on a 240MW wind energy project in Azerbaijan
Saudi Arabia's Acwa Power has started construction works on a 240MW wind energy project in Azerbaijan.
An official groundbreaking ceremony was held in the present of Ilham Aliyev, President of the Republic of Azerbaijan, Prince Abdulaziz Bin Salman Bin Abdulaziz Al Saud, Saudi Minister of Energy and other dignitaries, including senior executives of ACWA Power, led by Mohammad Abunayyan, Chairman of the Board of Directors.
The wind project will require a total investment of SR1.1125bn ($300m).
Energy & Utilities reported in December 2020 that Acwa Power had signed the power purchase agreement (PPA) and investment agreements for the 240MW wind power project, which will be located in the Absheron and Khizi regions of Azerbaijan.
Acwa Power signed initial implementation agreements with Azerbaijan's Ministry of Energy in January 2020. The independent power producer (IPP) wind project will be developed under a build, own, operate (BOO) model.
The project will contribute to Azerbaijan's target for renewable energy to supply 30 per cent of the country's energy requirements by 2030.
Acwa Power is the Middle East's largest utilities developer, with investment in 31.2GW of power assets and 5.3 million cubic metre a day of desalination plants.
The wind project will be the second investment from a GCC developer in Azerbaijan's renewable energy sector. UAE-based Masdar signed initial agreements in January 2020 to develop a 200MW photovoltaic (PV) solar project.
Energy & Utilities Middle East and Africa Market Outlook Report 2022: Out Now!
The coming years promise opening of new avenues within the energy industry. The latest outlook report from Energy & Utilities highlights the power sector outlook with a focus on both, developed regions, as well as emerging markets.
Explore core findings about the business opportunities, regulatory environment in the Middle East's power market and more about the planned projects and investments in Africa's emerging utilities markets in this latest release.