Acwa Power appoints Shanghai Electric for Dubai solar project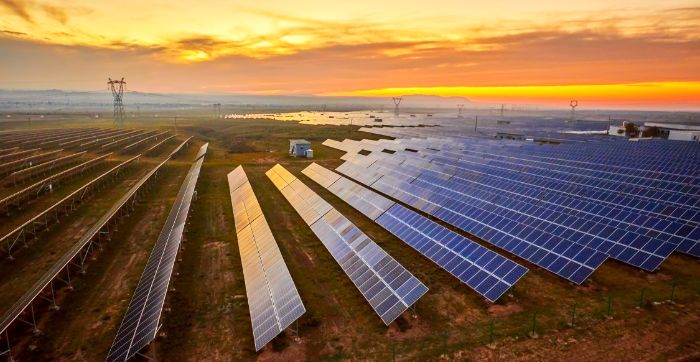 Saudi Arabia's Acwa Power has awarded the EPC contract for the 900MW PV solar IPP project to China's Shanghai Electric. Shanghai Electric will deliver the solar project in three 300MW phases, with each phase taking 12 months to complete.
Saudi Arabia's Acwa Power has appointed China's Shanghai Electric as the engineering, procurement and construction (EPC) contractor for the fifth phase of Dubai's Mohammed bin Rashid (MBR) solar park.
Dubai Electricity & Water Authority (Dewa) signed the power purchase agreement (PPA) with Saudi Arabia's Acwa Power for the 900MW photovoltaic (PV) solar independent power producer (IPP) project in April.
The project will require a total investment of $564m and is planned to be constructed by Shanghai Electric in three phases, with a construction period of 12 months for each of the 300MW phases.
The Acwa Power consortium, which also includes Kuwait's Gulf Investment Corporation (GIC), was selected as the preferred bidder for the project in November having submitted a world record tariff of $cents1.6953 per kilowatt-hour (kWh).
Dewa established a special purpose vehicle (SPV), Shuaa Energy 3, to develop and operate and maintain the 900MW PV plant. Dewa will hold a 60 per cent stake in the project company, with the Acwa Power consortium holding the remaining 40 per cent.
The MBR solar park is planned to have a total installed capacity of 5,000MW by 2030. The park currently has 1,013MW of PV solar capacity under operation, with 1,850MW of PV and concentrated solar power (CSP) capacity currently under construction.
Dewa revealed in May that solar energy accounted for 9 per cent of the emirate's total power generation capacity, passing the 7 per cent target set for 2020 in the Dubai Clean Energy Strategy 2050.
Energy & Utilities - Middle East and Africa Market, Outlook Report 2023.
This must-have report for industry players offers a thorough understanding of the latest developments, challenges, and opportunities in the region, supported by data, analysis, and expert insights.