Acciona launches new R&D platform for desalination sector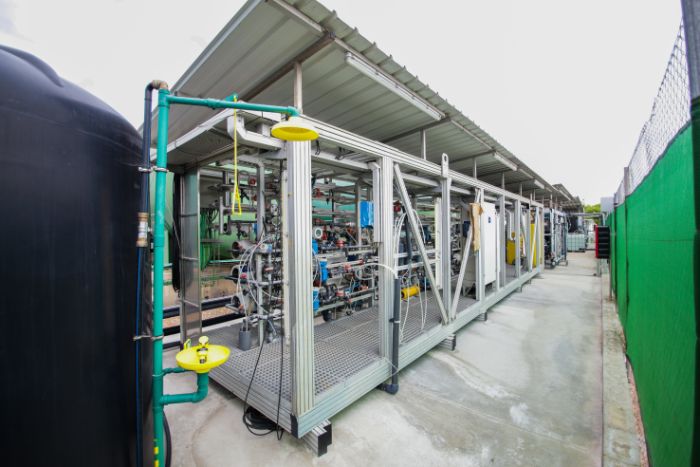 20 Jun 2021
Spain's Acciona has launched a new research platform to test innovations in sustainability and efficiency for desalination processes. The LEAD platform will be able to simulate common problems with desalination in the Middle East, such as algae blooms and high turbidity
Spain's Acciona has launched a new research platform to test innovations in sustainability and efficiency for desalination processes.
The "Leading Experimental Accelerator in Desalination" (LEAD) platform is being tested at 10 experimental stations at the San Pedro del Pinatar 2 desalination plant in Murcia, Spain.
The platform covers all of the stages of the desalination process. These include: granular filtration, flotation-filtration, flotation, ultrafiltration, nano-filtration, reverse osmosis (RO) and membrane distillation.
Acciona says that, by using the same intake water as the desalination plant, LEAD will assess how the new technologies and configurations function in a real setting.
The platform will test new sensors for water quality and explore the optimal operational conditions under different scenarios. It will also aim to establish the optimal intake of power and chemicals that maximize efficiency and lower risks and costs. The LEAD platform will aim to develop predictive models of the behavior of technologies and new control systems in order to fully understand the processes and determine how they will behave in advance.
The LEAD platform will be able to simulate common problems with desalination in the Middle East, such as algae blooms and high turbidity.
There is an important international dimension to the LEAD platform that will undoubtedly benefit the operation of desalination plants in the Middle East," said Guillermo Hijos, O&M director for Acciona in the Middle East.
Want more Energy & Utilities insight?
Whitepaper: GCC energy transition, by Frost & Sullivan
Get insight and analysis on the investments required in transmission and distribution (T&D) infrastructure and technologies to ensure that GCC power sectors are equipped to deliver some of the world's most ambitious clean energy programmes.