Acciona consortium named preferred bidder for 200,000cm/d Medina 3 ISTP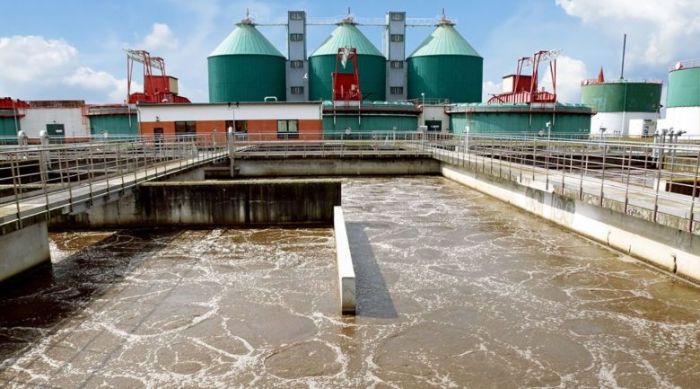 A consortium of Spain's Acciona and the local Tawzea and Tamasuk has been appointed as the preferred bidder for the 300,000 cubic metre a day (cm/d) Medina 3 independent sewage treatment plant (ISTP).
The consortium was selected as preferred bidder with a levelised water cost tariff of SR1.2157 per cubic metre (cm).
A consortium of Spain's Aqualia and the local Alfanar and Al-Khorayef was selected as reserve bidder with a levelised water cost tariff of SR1.5993/cm.
The Acciona/Tawzea/Tamasuk consortium has also been selected as preferred bidder for the Buraydah 2 and Tabuk 2 ISTP projects.
Energy & Utilities reported in April that the Saudi Water Partnership Company (SWPC) had received bids from four groups for the planned Medina 3 ISTP.
SWPC issued tender documents to six prequalified groups for the project in June 2020.
The following four groups submitted bids for the scheme:
Acciona (Spain)/ Tawzea (local) / Tamasuk (local)
Aqualia (Spain) / Alfanar (local)/ Al-Khorayef
Metito (UAE)/ Mowah (local)/ Nesma (local)
Veolia (France)/ Albawani (local)/ HAACO (local)
The winning developer will sign a 25-year sewage treatment agreement (STA) with SWPC. The sewage capacity will be supplied by SWPC. The STA will be supported by a credit support agreement from the Saudi government.
SWPC appointed Japan's Sumitomo Mitsui Banking Corporation as lead and financial adviser, UK-based Atkins as technical adviser and UK legal firm DLA Piper as legal consultant for the Medina 3 ISTP.
SWPC awarded contracts for Saud Arabia's first three ISTP projects in 2019, with sewage treatment plants before this date having all been delivered under standard engineering, procurement and construction (EPC) contracts.
The winning team had submitted the lowest tariff of SRhalala 107.9 ($cents2.87) a cubic metre during a competitive bidding process in August. The Taif ISTP will have a treatment capacity of 100,000 cubic metres a day (cm/d), and will be developed operated under a 25-year sewage treatment agreement.
Energy & Utilities reported in November 2020 that the Cobra Instalaciones y Servicios/ Tawzea consortium had reached financial close for the planned Taif ISTP.
In February 2019, the client signed contracts with a consortium comprising local firms Power & Water Utility Company for Jubail, Al-Amwal al-Khaleejiah and France's Veolia to develop the Jeddah Airport 2 ISTP. The Jeddah Airport 2 plant will have a capacity of 500,000 cubic metres a day (cm/d).
India/US-based Synergy was the financial adviser to the winning consortium.
In September 2020, the Marafiq/ Veolia consortium achieved financial close for the $280m Jeddah Airport 2 ISTP.
In January 2019, a consortium of UAE's Metito, the local Mowah and Egypt's Orascom was appointed to develop the Dammam West, the kingdom's first ISTP project.
The Dammam West plant, located in the eastern province of Saudi Arabia, will have an initial capacity of 200,000 cm/d, with a design that will allow expansion up to 350,000 cm/d in the future.
The $245m Dammam West ISTP project reached financial close in June 2020.
Energy & Utilities - Middle East and Africa Market, Outlook Report 2023.
This must-have report for industry players offers a thorough understanding of the latest developments, challenges, and opportunities in the region, supported by data, analysis, and expert insights.